US Navy Hospital Ship To Serve As COVID-19 Referral Hospital In Los Angeles
KEY POINTS
U.S.N.S. Mercy hospital ship deployed to LA
Mercy to lighten load of shore-based hospitals
Allow local hospitals and health professionals to prioritize COVID-19 patients
Sister ship Comfort undergoing repairs
Comfort will be avaible 3-4 weeks post maintenance
A U.S. Navy hospital ship departed on Monday from San Diego to Los Angeles to help with the strain the COVID-19 caused the area's hospital system.
In a Fox News article, the Navy said that the USNS Mercy with its 800 staff on board will "serve as a referral hospital for non-COVID-19 patients currently admitted to shore-based hospitals and will provide a full spectrum medical care to include critical and urgent care for adults."
The Navy added that this would allow the local health care workers to focus on treating their COVID-19 patients and the facilities such as Intensive Care Units and ventilators in the shore-based hospitals can be used for those patients.
Meanwhile, Mercy's sister ship called the USNS Comfort has been undergoing repairs in Virginia, which delayed its availability, but Pentagon officials assured that they have expedited measures to ready the ship and according to President Trump, the Comfort will arrive in New york in the next "three or four weeks" following its maintenance period.
Both the Mercy and the Comfort will carry 750 beds, which is 75 percent of the normal capacity, to accomodate trauma patients and according to a senior U.S. defense official, both will also carry " three times as many medical staffing as normal".
The Mercy was originally supposed to go to Seattle before it was ordered to go to Los Angeles when California Gov. Gavin Newsom sent a letter of request to President Trump on Thursday to request for "the immediate deployent of the USNS Mercy Hospital Ship to the Port of Los Angeles through September 1, 2020".
The Mercy was one of the military hospital ships President Trump deployed in the coronavirus "war".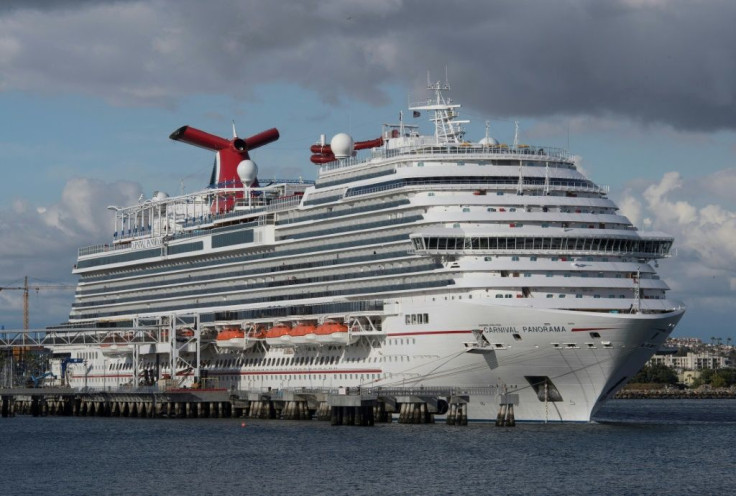 © Copyright IBTimes 2023. All rights reserved.