US Now Among Countries Confirmed With Circulating Vaccine-Derived Poliovirus: CDC
KEY POINTS
The U.S. is confirmed to be a country with circulating vaccine-derived poliovirus
The CDC clarified that it is "not caused by a child receiving the polio vaccine"
Authorities are urging members of the public to get vaccinated against polio
The U.S. is now among the countries confirmed to have circulating vaccine-derived poliovirus (cVDPV). Authorities are urging people to get immunized to prevent the "debilitating" disease.
The confirmation comes amid the detection of polioviruses in New York, the Centers for Disease Control and Prevention (CDC) noted in a statement Tuesday. According to the agency, the case of paralytic polio in an unvaccinated adult in Rockland County, as well as the detection of the virus in wastewater in several other counties, suggests continued transmission.
These two factors also meet the World Health Organization's (WHO) criteria for cVDPV. This means that the U.S. is now on the list of about 30 countries with cVDPV.
As the agency explained, vaccine-derived polio virus (VDPV) is a strain related to the weakened version of the virus that's in the oral polio vaccine.
The vaccine itself is safe and has been "instrumental to eradicating wild polio viruses." The problem comes when not enough people in a community are vaccinated against polio, as this then allows the transmission of the weakened virus among the un- or under-immunized population, the CDC said. If it circulates for a long enough time, the virus may return to a version that can cause illness or paralysis.
"It's important to note that cVDPVs are not caused by a child receiving the polio vaccine," the CDC stressed. "Oral polio vaccine has not been used or licensed in the U.S. since 2000 but continues to be used in some countries."
In fact, the U.S. has only been using the injected inactivated poliovirus vaccine since 2000, which can protect against "any" poliovirus type, including VDPV. Moreover, the few cases of VDPV in the country logged since 2000 were among people who were either unvaccinated or had weakened immune systems.
Given the current situation, authorities are urging people to get vaccinated against polio.
"Polio vaccination is the safest and best way to fight this debilitating disease and it is imperative that people in these communities who are unvaccinated get up to date on polio vaccination right away," Dr. José R. Romero, director of CDC's National Center for Immunization and Respiratory Diseases, said in the agency's statement. "We cannot emphasize enough that polio is a dangerous disease for which there is no cure."
As of the announcement, no other polio cases have been identified. Governor Kathy Hochul of New York has also issued an executive order declaring a State Disaster Emergency to increase resource availability to protect New Yorkers against polio.
"On polio, we simply cannot roll the dice. If you or your child are unvaccinated or not up to date with vaccinations, the risk of paralytic disease is real," Dr. Mary T. Bassett, New York state's health commissioner, said in a statement. "I urge New Yorkers to not accept any risk at all. Polio immunization is safe and effective — protecting nearly all people against disease who receive the recommended doses."
"There are global recommendations for countries with cVDPV2 outbreaks to protect people from polio, and the United States is taking all appropriate actions to prevent new cases of paralysis," the CDC said.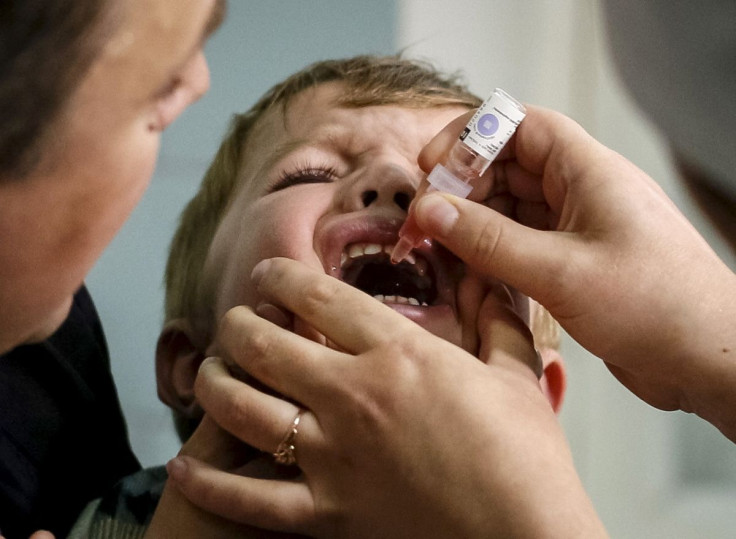 © Copyright IBTimes 2023. All rights reserved.