'This Is Us' Season 1 Spoilers: Mandy Moore Says She's 'Not Sure People Are Prepared' To Learn How Jack Died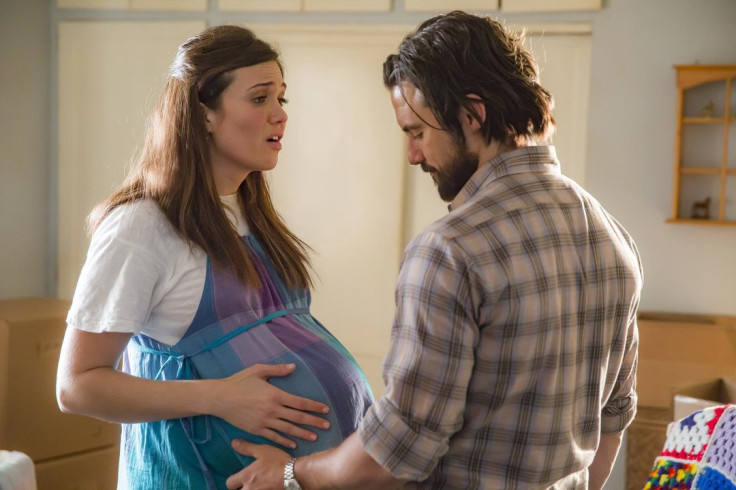 Last week "This is Us" viewers finally learned how old the Pearson triplets were when their father, Jack, died. Questions remain about how he was killed and while fans may not be enjoying the suspense, star Mandy Moore says it's for the better.
During an interview with Entertainment Weekly, she acknowledge just how sad the show can be. Moore, who plays the Pearson matriarch, was adamant, however, that "This is Us" viewers wouldn't be able to handle learning all the tragic details at once. She assured the publication that more details about Jack's (Milo Ventimiglia) death were coming in time on the NBC series, adding that the Season 1, episode 13 reveal would hold viewers over for now.
"I'm not sure people are prepared for this," she told EW. "I hope it at least satiates some of their need to know what, when, how, why with Jack. Obviously, that's a question that is asked of us a lot, and I want people to be patient and almost forget about it. Yes, Jack is not alive in the present day, but other than that, he is very much alive in the show, and his spirit is here, even in present day."
Moore's comments echoed those made by "This is Us" creator in an earlier interview with Entertainment Tonight. He told the publication that information about Jack's death would be revealed "much later" in several episodes. Fogelman also teased more twists to come, explaining that the element of surprise plays a big part in the show's overall theme.
"We have a lot [of twists]. Our theme is, life will surprise you a little bit," he said. "What's surprising for the audience is the order in which we choose to tell this story. We know where this series is going and how we're going to keep people on their toes."
This time around Ventimiglia is in the know about what happens to his character after admitting that even he was caught off guard by his death in the first half of Season 1. The actor sat down with The Wrap to discuss his character's fate and future on the show, suggesting there would be teasers along the way. He asked "This is Us" fans to stay with it, promising an eventual reveal, though he wouldn't say when.
"I do know when you're going to know, but just wait," he said. "You may get some teasers as to when, very soon. But I think the thing you know is that Jack's time with his family is limited. But he's not going anywhere because Jack and Rebecca are in the past, and reflect very much how they impact the Big Three in the present day. I think it's safe to say that Jack will be around for the life of the show."
Season 1, episode 13 finally gave viewers a glimpse into Jack's death, though it was not revealed how it happened. Those watching saw Jack's funeral and learned that his children were in their teens when he died. It's not clear at what point this season — or another — "This is Us" writers will reveal any more on the matter. They'll have plenty of time, however. The NBC series has been renewed for Season 2 and 3.
"This is Us" airs Tuesdays at 9 p.m. EST on NBC.
© Copyright IBTimes 2023. All rights reserved.