US Sending Shultz, Baker To Thatcher Funeral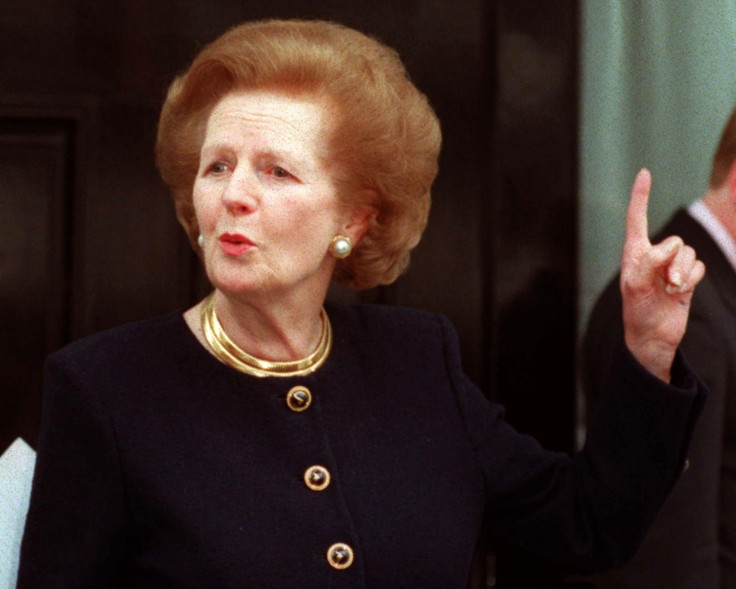 Former Secretaries of State George Shultz and James Baker will head the U.S. delegation at the funeral of former British Prime Minister Margaret Thatcher, the White House announced Monday, but no high-level current officials will attend.
Both men served while Thatcher was prime minister. Shultz, 92, was the chief U.S. diplomat under President Ronald Reagan, Thatcher's Cold-War ally. Baker, 82, served under President George H.W. Bush, who succeeded Reagan.
All living former U.S. presidents were invited but are not going, nor is Vice President Joe Biden.
Also missing from the 2,000-strong guest list will be great Cold War figures including former Soviet leader Mikhail Gorbachev and ex-German Chancellor Helmut Kohl, who are both elderly and too ill to attend. Also absent will be frail ex-first lady Nancy Reagan.
Some in Britain are not pleased. "White House snub to Thatcher," screamed the right-leaning Daily Mail.
Former Defense Secretary Liam Fox, a Thatcher acolyte, said: "I think it would be both surprising and disappointing if after President Obama's fulsome tribute to Lady Thatcher, the American administration did not send a senior serving member to represent them."
Rounding out the official U.S. delegation are Barbara Stephenson, charge d'affaires to Britain and Northern Ireland, and Louis Susman, former U.S. ambassador to Britain.
House Speaker John Boehner, R-Ohio, announced his own delegation Monday: Reps. Marsha Blackburn, R-Tenn., Michele Bachmann, R-Minn., and George Holding, R-N.C. In keeping with recent budgetary restrictions on official travel, Boehner's office said they will fly to London on commercial aircraft, the Washington Post reported.
Bachmann, a former presidential candidate, said, "I am humbled and honored to be one of three members of the U.S. House of Representatives to be selected by Speaker John Boehner to attend Baroness Margaret Thatcher's funeral. Americans must never forget her friendship with former President Ronald Reagan and Pope John Paul II and their work together to promote freedom, which changed the course of history. Not only was Margaret Thatcher a role model for conservative women across the globe, but she was also one of the most consequential political leaders of our time."
Another American conservative admirer of Thatcher who is going, on his own, is former House Speaker Newt Gingrich.
The funeral will be held Wednesday at London's St. Paul's Cathedral. In a break with tradition, Queen Elizabeth II and her husband, Prince Phillip, plan to attend. This will be the first prime minister's funeral the monarch has attended since Winston Churchill's in 1965.
The bells of Big Ben and the Great Clock at Westminster are to be silenced as a mark of respect during the funeral, House of Commons Speaker John Bercow announced. That also has not been done since Churchill's funeral.
John Mann, the Labour MP for Bassetlaw, was highly critical of the announcement, the Guardian reported. "I imagine [Lady Thatcher] wouldn't be too happy with this. The Luftwaffe couldn't silence Big Ben so I wouldn't have imagined she'd be at all in favor. But personally I am not bothered because it doesn't cost anything. My concern is all this money that is being spent on the funeral. No politician should be receiving a state funeral or semi-state funeral now or in the future."
Thatcher died April 8 at the age of 87.
© Copyright IBTimes 2023. All rights reserved.