U.S. Stock Index Futures Rise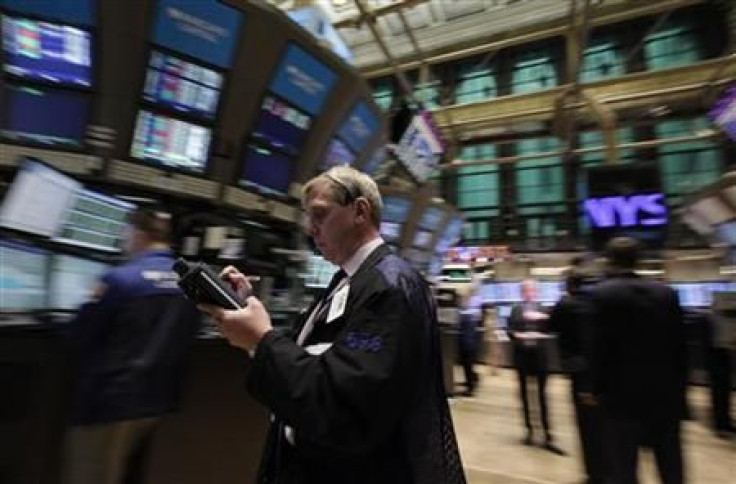 Stock index futures pointed to a higher open on Wall Street Wednesday, with futures for the S&P 500 up 1 percent, Dow Jones futures up 0.79 percent and Nasdaq 100 futures up 0.97 percent at 0900 GMT (5 a.m. ET).
Japan's Nikkei average climbed 2 percent while European stocks were up 2.5 percent in early trading, bouncing off 2-year closing lows hit in the previous session, although the rally was seen as a short-term technical bounce.
European equities increased their gains after Germany's Constitutional Court rejected a series of lawsuits aimed at blocking Germany's participation in bailout packages for Greece and other euro zone countries. The country's highest court said, however, that the German government must seek the approval of parliament's budget committee before granting such aid, a requirement which could further slow down Europe's response to the debt crisis.
Yahoo Inc will be in the spotlight after Chairman Roy Bostock fired CEO Carol Bartz over the phone on Tuesday, ending a tumultuous tenure marked by stagnation and a rift with Chinese partner Alibaba. Chief Financial Officer Tim Morse will step in as interim CEO, and the company will search for a permanent leader to spearhead a battle in online advertising and content with rivals Google Inc and Facebook.
Shares of Yahoo traded in Frankfurt were up 11 percent.
Chevron Corp has made a deepwater discovery in the Gulf of Mexico at the Moccasin prospect, the site of the first exploratory well permit after the end of last year's deepwater moratorium. Shares in BP , Chevron's partner in the project, gained 3.2 percent.
Bank of America Corp , which has lost almost half of its market value this year, announced a broad reorganization on Tuesday that includes the departure of two senior executives.
President Barack Obama, facing waning confidence among Americans in his economic stewardship, plans some $300 billion in tax cuts and government spending as part of a job-creating package, U.S. media reported on Tuesday. The price tag of the proposed package, to be announced by Obama in a nationally televised speech to Congress on Thursday, would be offset by other cuts that the president would outline, CNN reported, citing Democratic sources.
U.S. energy giant ConocoPhillips moved to repair its frayed relations with Chinese regulators on Wednesday, apologizing for an oil spill in northern China's Bohai Bay and saying it will establish a fund to cover the clean-up costs.
U.S. stocks fell for a third day on Tuesday as Europe struggled to convince markets it can tackle its debt crisis, but shares trimmed their losses in the wake of better-than-expected ISM non-manufacturing PMI data.
The Dow Jones industrial average <.DJI> ended down 0.9 percent, the Standard & Poor's 500 Index <.SPX> fell 0.7 percent, and the Nasdaq Composite Index <.IXIC> lost 0.3 percent.
(Reporting by Blaise Robinson; Editing by Hans-Juergen Peters)
© Copyright Thomson Reuters 2023. All rights reserved.