US Stock Market Futures: Dow, S&P 500, Nasdaq Surge, Point To Monday Opening Gains
KEY POINTS
Wall Street continues to rise from the ashes of March 23, with another rally predicted on Monday
Since the low point on March 23, the major averages are all up more than 20%
The re-opening to business of some states and the flattening of the curve in more states is a positive for investors
Wall Street looks set for a rare event this downtrodden year -- a fourth straight day of gains. Futures for all three major indices foretell a welcome surge to start-off the week. Dow Jones Industrial Average futures were showing a 177 point gain, suggesting a Monday opening jump of around 168 points. S&P 500 and NASDAQ 100 futures also pointed to a higher Monday open for both indices.
Wall Street began last week on the down slope but recovered Wednesday and kept rising until Friday. All three indices rose Friday following an increase in crude oil prices. The Dow jumped by more than 260 points, the S&P 500 by almost 39 points and the NASDAQ by almost 140 points. The jump in futures will extend this rally into a fourth session.
It will see the Dow Jones move further upwards from its low of 18,591.93 points plumbed March 23. It closed Friday at 23,775.77 points. The S&P 500 has soared from its March 23 bottom of 2,237 points to 2,836.74 Friday. The NASDAQ bottomed at 6,860.67 on March 23, and as of April 24 stood at 8,634.52 points.
All told, the leveling-off in new virus infections and the unprecedented monetary and fiscal stimulus totaling close to $3 trillion from the federal government sparked a mammoth stock-market rally from March 23 to April 24. Since the low point on March 23, the major averages are all up more than 20%. The S&P 500 has also recovered about half of its decline from a record set Feb. 19.
Investors still appear to pin oversized hopes on clinical trials confirming remdesivir as the long-sought cure for COVID-19. Anecdotal evidence two weeks ago of this anti-viral's potency in curing seriously ill patients was enough to spark Wall Street's strongest rally since March 23.
"This drug has become the single most important macro topic/theme/trend in the entire market," said Adam Crisafulli, founder of Vital Knowledge. "Investors are dismissing the 'flop' headline from the FT and continue to anticipate positive results of some kind out of (at least) one of the many Remdesivir trials now underway (while FDA approval is widely assumed)."
"The present setup is such that Remdesivir anticipation will very likely be more beneficial/powerful than the actual results themselves (the data most likely will show efficacy to some extent in certain instances, but a medical "silver bullet" isn't about to emerge)," according to Crisafulli.
Also driving this spate of positivity is the hope, however remote, the global economy in a deep freeze for the past two months due to COVID-19 might at last be taking its first baby steps towards a new normalcy. Triggering this optimism is the re-opening of a number of states in the United States, starting with Georgia last Friday. Tennessee, Mississippi and Montana are set to partially re-open Monday with a few other states slated to follow their lead.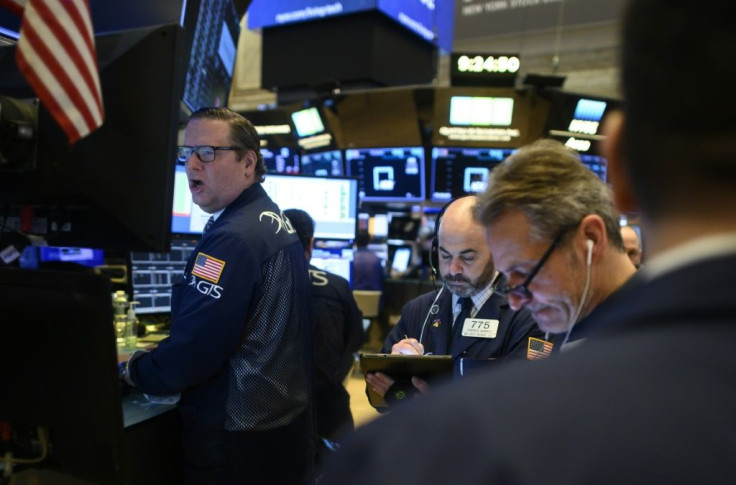 © Copyright IBTimes 2023. All rights reserved.