US stocks advance after economic data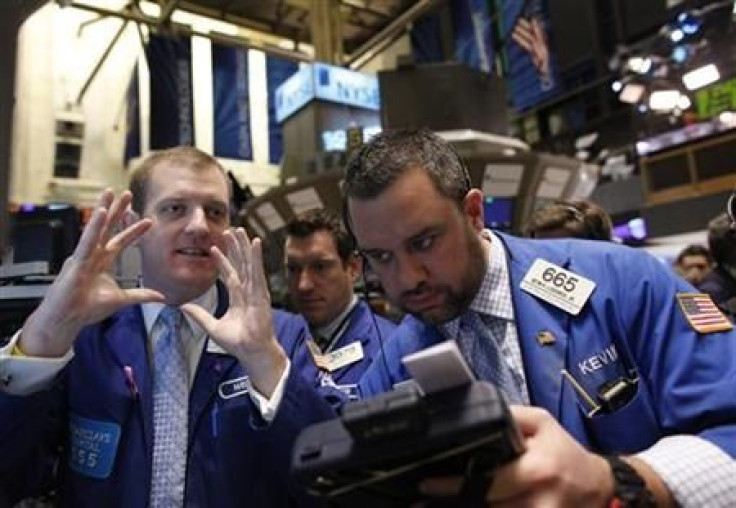 U.S. stocks advanced in early trade on Monday, following better-than-expected economic reports on personal spending and pending home sales in February.
The S&P 500 Index gained 5.10 points, or 0.39 percent, to trade at 1,318.94 at 10:35 a.m. EDT. The Dow Jones Industrial Average gained 42.38 points, or 0.35 percent, to trade at 12,262.97. The Nasdaq Composite Index advanced 0.26 percent.
Personal spending in the US rose more than expected in February and income increased less than expected, indicating that the average consumer is growing more confident about the economic recovery of the nation.
Personal spending rose $69.1 billion, or 0.7 percent in February month-on-month and income increased by $38.1 billion or 0.3 percent, while markets had expected the income and spending to rise 0.4 percent and 0.5 percent respectively. However, core personal consumption expenditures (PCE) price index, which excludes food and energy prices, increased 0.2 percent in line with the economists' expectations.
Meanwhile, pending homes sales in the US rebounded sharply in February, after showing a decline in the previous two months. The pending home sales index rose 2.1 percent to 90.8 from 88.9 in January, while markets had expected the index to increase slightly by 0.3 percent in the month.
On the corporate front, Nvidia Corp. (NASDAQ:NVDA) shares gained 4.08 percent to $19.39 after the company stock was upgraded to "market outperform" rating from "market perform" rating at JMP Securities.
Shares of Marriott International Inc. (NYSE:MAR) declined 5.66 percent to $35.53 after the company stock was downgraded to "neutral" rating from "buy" rating at Goldman Sachs.
Crude oil futures declined 1.06 percent to $104.28/barrel as Libyan rebels disclosed plans of oil exports from the key oil towns captured by them over the weekend. Rebel forces in Libya on Sunday occupied a pair of eastern coastal cities, Brega and Ras Lanuf, which included much of the nation's oil refining and exporting facilities.
The euro advanced 0.07 percent to 1.4098 against the dollar the yen fell 0.41 percent against the greenback.
European stock markets are currently trading mixed with FTSE 100 up by 14.64 points, DAX30 down by 3.79 points and CAC 40 up by 8.56 points.
© Copyright IBTimes 2023. All rights reserved.