US stocks rally on strong economic data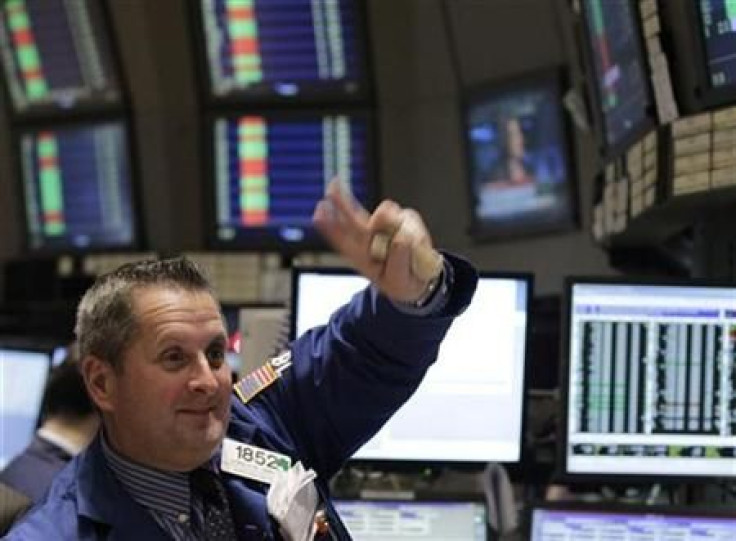 U.S. stocks rallied in early trade on Wednesday as strong data on private payrolls, and better-than-expected manufacturing reports from China and Europe buoyed sentiment.
The S&P 500 Index advanced 18.64 points, or 1.58 percent, to trade at 1,199.19 at 10:35 a.m. EDT. The Dow Jones Industrial Average advanced 183.57 points, or 1.67 percent, to trade at 11,189.59. The Nasdaq Composite Index advanced 1.77 percent.
The U.S. private sector employment saw the largest gain in three years in November. On seasonally adjusted basis, nonfarm payrolls rose 93,000 in November from the upwardly revised increase of 82,000 in October, while economists estimated an increase by 65,000.
Chinese manufacturing activity expanded at the fastest pace in seven months in November signaling higher inflationary pressures in the near term in the world's second biggest economy.
Manufacturing in the eurozone expanded in November at its fastest pace in four months, boosted by strong activity in France and Germany, while manufacturing production in the U.K. touched a 16-year high.
Among the Dow components, Alcoa surged 2.36 percent, Exxon Mobil gained 2.03 percent and Microsoft advanced 2.46 percent.
Energy sector stocks advanced on higher crude prices. Crude oil futures gained 1.99 percent to $85.78/barrel on economic data and weaker dollar.
OmniVision Technologies Inc. shares surged 9.76 percent as the company's second quarter adjusted earnings were $34.2 million or 58 cents a share, up from $14.3 million or 27 cents a share last year.
The euro advanced 0.71 percent to 1.3075 against the dollar and the yen declined 0.60 percent against the greenback.
European stock markets are currently trading higher with FTSE 100 up by 117.46 points, DAX30 up by 156.48 points and CAC 40 up by 57.86 points.
© Copyright IBTimes 2023. All rights reserved.