US weekly jobless claims fall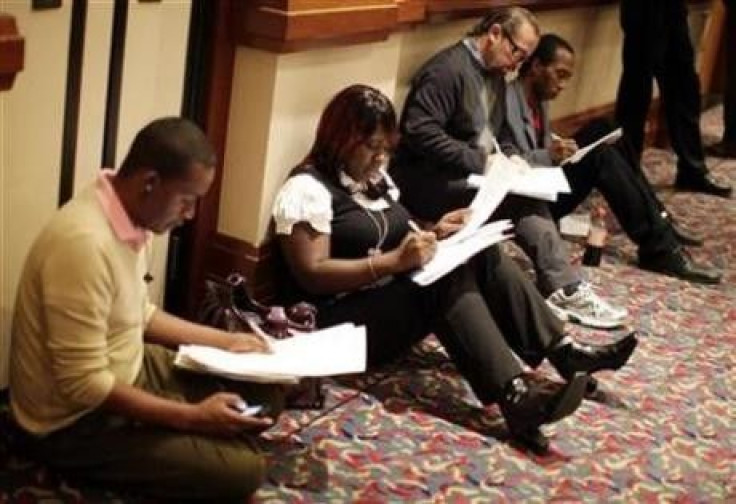 Initial jobless claims were better than expected for the week ended Nov. 20, hitting levels that had not been seen since July 2008, the Labor Department said in a report.
Jobless claims fell by 34,000 to 407,000 in the week ended Nov. 20, indicating a drop for the second continuous week.
The advance seasonally adjusted insured unemployment rate was 3.3 percent during the week ending Nov. 13, the report stated.
Puerto Rico saw the highest unemployment rate for the week ended Nov. 6 at 5.8 percent, followed by Alaska at 5.7 percent and Oregon at 4.3 percent.
The largest increases in initial claims for the week ended Nov. 13 were in Indiana, Michigan and Montana. Claims in California continued to fall, along with a drop in Pennsylvania and North Carolina as well.
© Copyright IBTimes 2023. All rights reserved.