USC 'Disappointed' After Six Fraternities Disaffiliate With School Amid Party Restrictions
When University of Southern California students head to classes in the fall they may notice fewer fraternities on campus, as the school has enacted stricter party rules following multiple reports of sexual assault and drugging.
On Friday, USC announced it was "disappointed" to learn six fraternities — Kappa Alpha Order, Pi Kappa Alpha, Sigma Alpha Mu, Sigma Chi, Tau Kappa Epsilon, and Zeta Beta Tau — chose to disaffiliate with the school.
"We are disappointed that some USC fraternities are following an unfortunate national trend by disaffiliating from the university - against our strong recommendations," USC said in a statement shared on its official Instagram account.
"This decision seems to be driven by the desire to eliminate university oversight of their operations."
USC President Carol Folt noted last fall that the school delayed alerting the campus about accusations of drugging and sexual assault at fraternity parties.
As a result, the Interfraternity Council briefly suspended all social activities for fraternities on campus.
A new policy was later announced that required fraternities to adhere to strict rules when throwing parties to ensure the safety of attendees, especially women.
Some of the rules included posting security guards at stairs or hallways leading to bedrooms during parties, banning kegs, using scanners to screen for fake IDs, and requiring all fraternity members to undergo sexual violence prevention training.
In the latest statement, USC suggested the fraternities that disaffiliated with the university were unwilling to adhere to the new safety rules.
"The members are chafing at procedures and protocols designed to prevent sexual assault and drug abuse and deal with issues of mental health and underage drinking. They also object to not being able to rush freshmen in the fall -a practice that has been repeatedly shown to be unsafe for new students," the statement read.
"In addition, they are pushing back at the time it takes to investigate serious issues like sexual assault. These investigations and their length are regulated by the state and federal government,'' the statement continued.
The fraternities that chose to disaffiliate with USC will lose certain privileges, including the use of the USC logo or brand, the ability to secure personal and professional leadership opportunities, and participation in campuswide committees and club fairs.
In a letter, Monique S. Allard, interim vice president for student affairs, and Devin Walker, director for fraternity and sorority leadership development, claimed the school would discourage students from associating with disaffiliated fraternities.
"Like other universities across the country, we will strongly recommend that our students not join fraternities that are unaffiliated with USC," the statement read.
"In fact, we would post the names of unaffiliated chapters online and actively dissuade students from joining such organizations."
The fall semester is scheduled to begin on Aug. 22.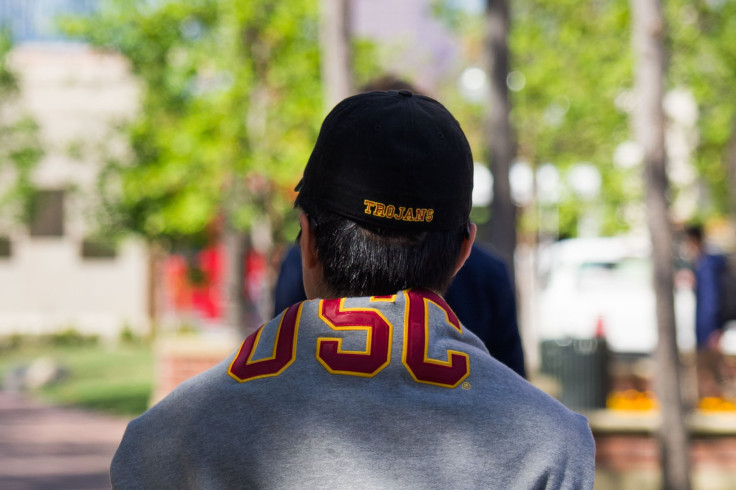 © Copyright IBTimes 2023. All rights reserved.