Uvalde Shooter Posted To Facebook Before Shooting Grandmother, Killing 21 At School
More details have emerged about the mass shooter who killed 19 elementary school children and two teachers at Robb Elementary School on Tuesday in Uvalde, Texas.
The shooter, Salvador Ramos, 18, posted to Facebook shortly before the murders. He confessed to shooting his grandmother and then warned about the mass shooting that shocked the nation.
"I'm going to shoot my grandmother," he initially wrote, according to CNN.
"I shot my grandmother," he later confirmed.
"I'm going to shoot an elementary school," was his last message before following through with the threat.
Along with the 21 people killed, Romas also injured 17 people in the attack. It is the deadliest mass school shooting since the Sandy Hook School shooting in 2012.
Ramos' motivation behind the mass shooting remains unknown. Unlike many mass shooters who have used social media to post a manifesto or live-stream their actions online, Ramos left behind few digital clues. He also texted his intentions to a 15-year-old girl in Germany shortly before the shooting. "Ima go shoot up a(n) elementary school rn (right now)," the text read, according to CNN.
Payton Gendron, 18, who was arrested for killing 10 people at a grocery store in Buffalo, New York, on May 14, workshopped his manifesto online for weeks. Gendron alleges he frequented sites like 4chan and 8chan out of boredom during the pandemic, leading to his radicalization. He also posted a live stream while he allegedly committed the Buffalo mass shooting to Twitch.
Ethan Crumbly, 16, allegedly posted to social media as well before committing a mass shooting at Oxford High School in Michigan in November 2021, killing four students and injuring seven.
After the mass shooting in Uvalde, Meta released a statement saying that the social media posts Ramos made were private and not discovered until after the shooting. He likely sent them through Facebook messenger.
Amid these shootings, calls on social media are demanding that federal and state governments do more to protect the public, including gun control laws that would require mandatory background checks for buyers. There are also calls for banning the sale of certain assault weapons.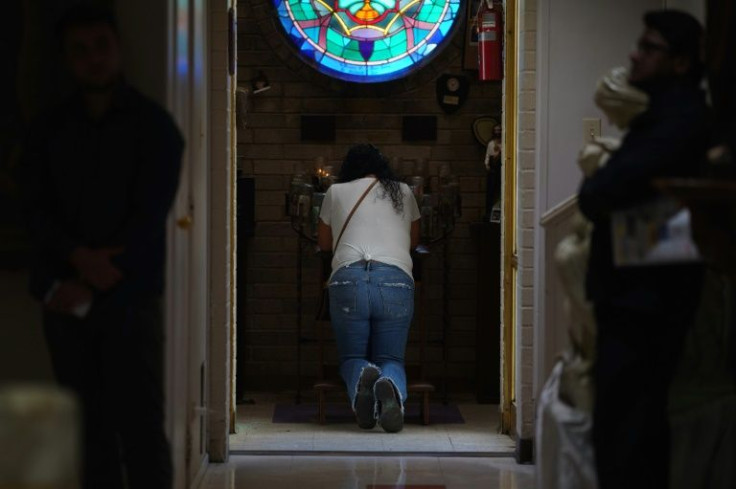 © Copyright IBTimes 2022. All rights reserved.
FOLLOW MORE IBT NEWS ON THE BELOW CHANNELS