Getting The COVID Vaccine? Don't Do This Before Your Shot
As more Americans gear up to get their COVID shot, medical experts are warning about a common habit that could prevent the vaccine from being as effective.
To combat the minimal side effects of the COVID vaccine, which can range from temporary pain and swelling at the injection site to fevers, chills, tiredness, muscle aches, pains, and headaches, some recipients are taking pain relievers, such as ibuprofen or acetaminophen, prior to their vaccination, ABC News reported.
These pain relievers, while thought to reduce side effect symptoms of the COVID vaccine, may actually have a reverse effect and prevent the drug from working at full capacity, experts warn.
Dr. Simone Wildes, an infectious disease specialist at South Shore Medical Center in Massachusetts, and a member of the state's COVID-19 Vaccine Advisory Group, told ABC News, "We do not recommend premedication with ibuprofen or Tylenol before COVID-19 vaccines due to the lack of data on how it impacts the vaccine-induced antibody responses."
While the side effects may be uncomfortable for some, they are a result of the immune system being activated by the vaccine. By taking a pain reliever beforehand, the immune system is thought to slow down, reducing the vaccine's ability to jumpstart the immune system fully against the virus.
"Another reason it's helpful not to pre-medicate yourself is that you can really pay attention to what your symptoms are and not mask them," Dr. Jewel Mullen, Health Equity Association dean at the Dell Medical School in Austin, told KMGH, an ABC News affiliate in Denver.
Dr. William Schaffner, an infectious disease specialist and professor of preventative medicine at Vanderbilt University Medical Center in Nashville, also agreed with the recommendation to avoid pain relievers before getting a COVID shot.
He told ABC News, "You always would like an optimal response to your vaccine. We are recommending that unless people have a substantial reaction to the first dose that they hold their [pain killers]. The vast majority of people have a bit of a sore arm, but otherwise, they feel pretty well."
However, if a person is on a medical regime for over-the-counter pain relievers, they should continue taking them while getting the COVID vaccine as Schaffner told the news outlet it could be more harmful than beneficial to stop.
COVID vaccination sites do monitor for side effects for at least 15 minutes after a shot is administered, according to the Centers for Disease Control and Prevention's (CDC) guidelines for inoculation. There are also medications and equipment on hand to treat an allergic reaction to the drug, which the CDC said "rarely" occurs.
If minimal side effects from the COVID vaccine develop after injection, Wildes told ABC News that using pain reliever can help with fever, chills, and headaches. Significant symptoms should be reported to a healthcare provider.
The CDC has administered over 24.6 million doses of the COVID vaccine to over 20.6 million people to date.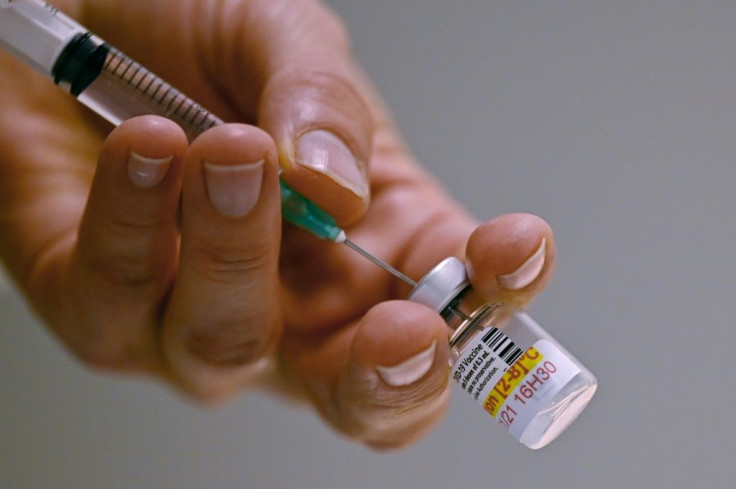 © Copyright IBTimes 2023. All rights reserved.