Valentine's Day 2016 Chocolate Gifts: Ideas For Every Budget And Where To Buy Them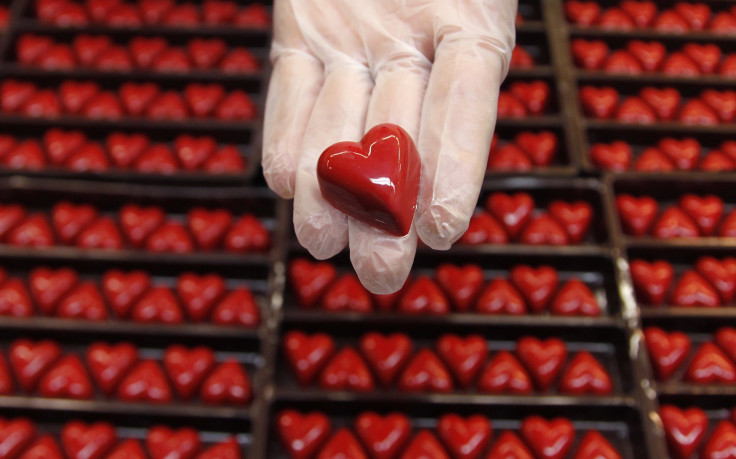 It's the sweetest time of the year!
Valentine's Day is less than a week away and many folks are scrambling to lock down their dinner reservations, flower orders and gifts. According to a survey from the National Retail Federation's Valentine's Day Consumer Spending Survey, Americans are expected to spend an average of $146.84 on the holiday, with total spending to reach a survey high of $19.7 billion. But you don't need to break the bank this year to shower your sweetheart with love.
From Edible Arrangements to homemade treats, we've rounded up the most delicious Valentine's Day gifts in every budget to give out on Feb. 14:
Splurge
Valentine's Day Swizzle Bouquet From Edible Arrangements
If you're torn between flowers and chocolate then Edible Arrangements' Valentine's Day Swizzle Bouquet is the best of both worlds. At $85 it's a little on the pricey side, however, it's bound to put a big smile on the sweetheart's face. The edible bouquet is made up of gourmet chocolate dipped strawberries with "white swizzle," pineapple hearts and fresh grapes. To top off the delicious treat is a gourmet Belgian chocolate pop.
Order on the Edible Arrangements website before Wednesday, Feb. 10 and check out their Valentine's Day "Surprise Savings" campaign. By clicking on the page, customers can win 10% off their order, 50% off delivery and other handy discounts. Or, to find a store, click HERE for a locator.
40 pc. Valentine's Day Keepsake Chocolate Heart From Godiva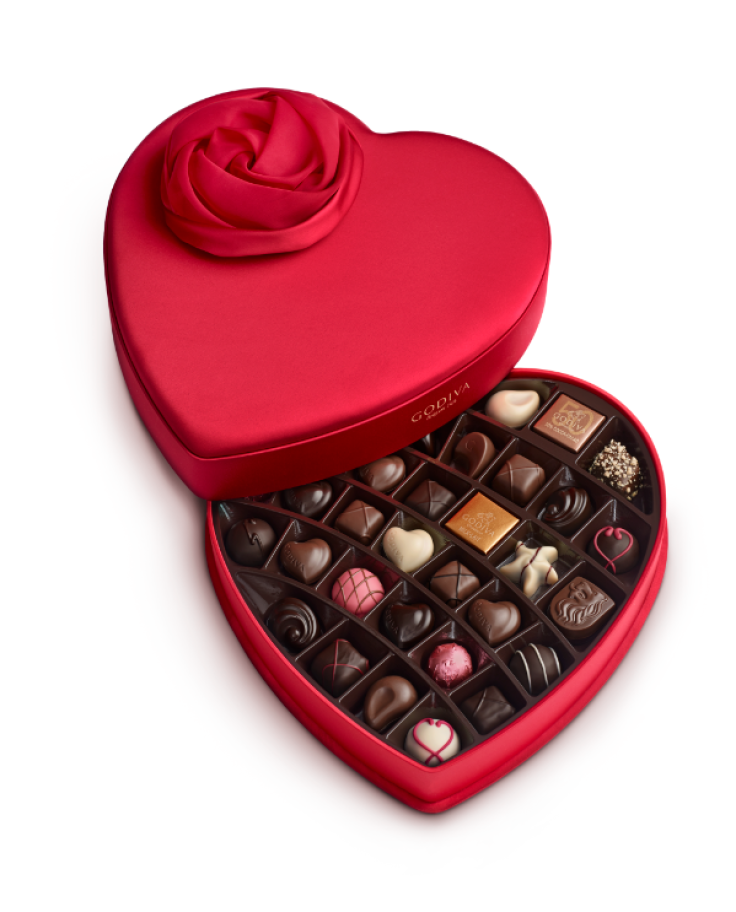 Sharing is caring, right? This 40 piece Valentine's Day Keepsake Chocolate Heart from Godiva is definitely a splurge at $100, however there is no denying that it's a gift your significant other will remember. The gift box is covered in satin and features delicious Godiva favorites like the Chocolate Lava Cake Truffle, the Dark Caramel Embrace and the Raspberry Cordial. If this doesn't scream "LUXURY" then nothing will. You can purchase this gift online or at a Godiva boutique. Click HERE to find locations.
Moderate Budget
Heart Tote From M&M's
Customize your Valentine's Day with a Heart Tote and 8oz box of candy from M&M's. There are multiple personalized options for anyone with a budget under $40. You can go simple with color, or add a photo or message for your special someone. Create your unique order on the "My M&M's" website.
Valentine's Day Berries From Edible Arrangements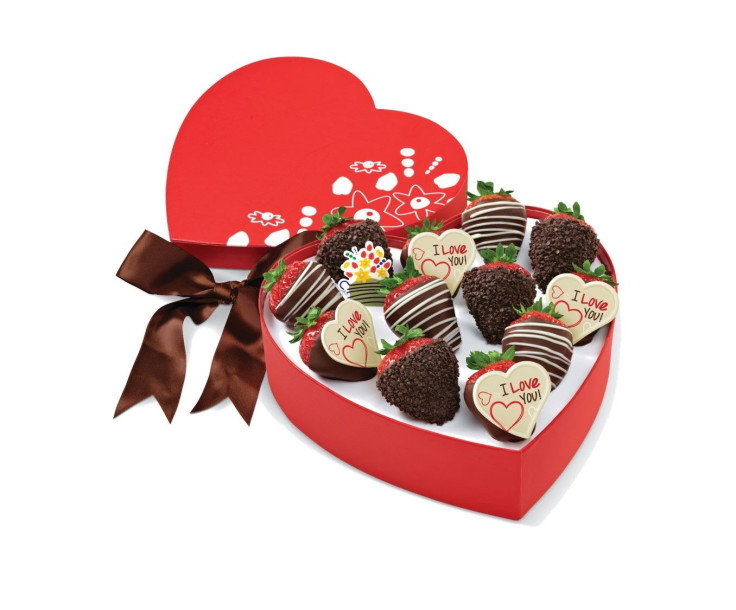 Saying "I love you" doesn't have to cost a limb this year. Edible Arrangements also has gourmet gifts for those with a moderate budget for Valentine's Day. For $49 you can order a Valentine's Day Berries box, which features one dozen chocolate dipped strawberries. The heart-shaped box includes an assortment of dipped strawberries, including semisweet chocolate with "white swizzle," chocolate microdrops and "I Love You" white chocolate hearts. The "Surprise Savings" discount is also available.
DIY
Hand-Dipped Gifts
Sometimes handmade gifts speak more than purchased ones. Buy some of your significant other's favorite snacks – marshmallows, Oreo cookies, potato chips, etc. – and create your own chocolate covered gift. It's pretty simple to do. Purchase semisweet chocolate pieces at your local food store and place your desired amount in a microwave-safe bowl. Microwave for intervals of 30 seconds, stirring with a spoon until it is fully melted. Immediately dip your desired item into the chocolate and place on a wax paper covered baking pan. Keep your hand-dipped items in the refrigerator to keep it fresh. [Click HERE for directions on how to melt chocolate for dipping on the stove.]
Dessert Kits
Create a memory together by putting together "dessert kits." For those with a fire pit or fireplace, buy the ingredients to make s'mores. Ice cream lovers can put together a kit with gourmet cones and toppings for a special post-dinner treat. Check out some ideas on Pinterest for how to package your Valentine's Day kit.
© Copyright IBTimes 2023. All rights reserved.