Valentine's Day Card Ideas: Homemade Messages For Your Boyfriend, Girlfriend Or Spouse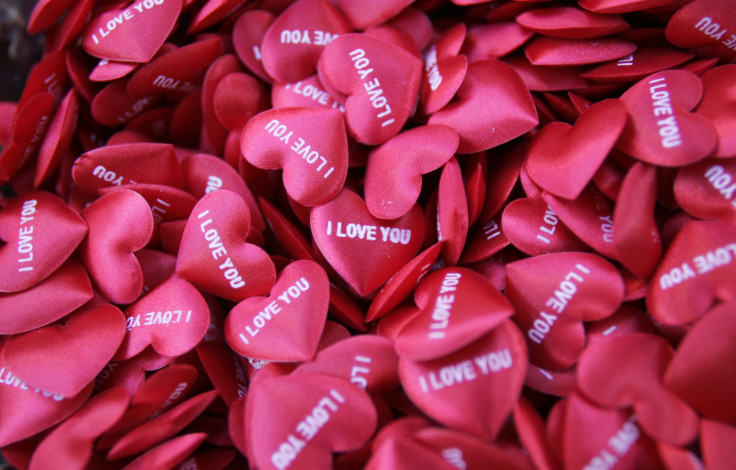 Skip Hallmark and show your Valentine's Day bae some love with a homemade card with a personal message this year. The result doesn't have to look like the basic greetings you composed in your elementary school art class. A little patience, skill and imagination can go a long way toward creating a beautiful, emotion-filled display of affection.
Below are nine ideas for handmade Valentine's Day cards for your boyfriend, girlfriend, husband, wife or anyone else who takes up room in your heart. Don't forget to be honest about your feelings, and you can't go wrong. Turn to a little e.e. cummings for inspiration if you have to: "i carry your heart with me (i carry it in my heart); i am never without it anywhere i go you go, my dear; and whatever is done by only me is your doing, my darling."
1. Use some glue to create a heart shape. Add glitter. Enjoy.
2. Add a bolt design to a heart cutout to show them you've been zapped by romance.
3. Create a card/gift bag with small treats including gummi candy, chocolates or rose petals.
4. Cut out some hearts. Craft them into a songbird to sing of your love.
5. Work on a pop-up card to show them you really put effort into your message.
6. Include a small package of seeds to show your love is in bloom.
7. Go nerdy and make a card that references all your many inside jokes.
8. Puns show you care and you're a catch.
9. Add a small toy to prove you are young at heart.
© Copyright IBTimes 2023. All rights reserved.
FOLLOW MORE IBT NEWS ON THE BELOW CHANNELS