Valentine's Day Date Dresses: Ideas For What Shoes, Clothes And Lingerie To Wear When You Want To Dress Up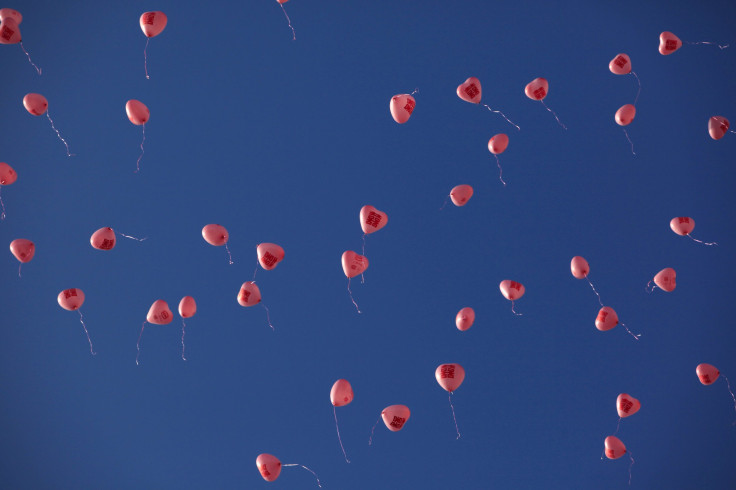 There's an army of Valentine's Day haters who deride the holiday as a made-up celebration designed to sell candy, flowers and chocolate. This is not for them. For the rest of us who love the excuse to dress up, go out and relish a night of romance, there are only a few more days left to plan the kind of smoking-hot outfit that will impress your date and make everyone else jealous that you aren't hanging off their arm.
To do Valentine's Day right, dressing up means paying extra attention to your clothes, shoes and undergarments, because, hey, this is a night for love, right? Don't shy away from the color red, which is universally flattering, and something tight and revealing is a better aphrodisiac than any plate of oysters. If you must brave the cold, put on tights, find some sexy pants, don a long coat or simply steel yourself for a little chill as your attempt to woo your partner with your best-dressed self.
THE DRESS
Show a little leg with something pink and sheer. Show a little something else with a cleavage-baring dress that is bright and fun. Big spenders might want to consider daring black lace. Choose a pink and red dress for when you can't decide between the most feminine colors. For something more understated, try a simple black jumpsuit to highlight your lovely shoulders.
THE SHOES
Black heels encrusted with light-catching Swarovski crystals tell him you mean business. Kitten heels with a retro ankle strap are sweet and sexy. Strappy shoes provide the right amount of skin. Platforms are easy to walk in.
THE LINGERIE
This is the kind of thing you hope your grandmother never learns about. This is for when you don't care about leaving anything to the imagination. And for this, we only have two words: black corset.
© Copyright IBTimes 2023. All rights reserved.
FOLLOW MORE IBT NEWS ON THE BELOW CHANNELS