Valentine's Day Celebrations Around The World: How Does The World Celebrate Valentine's Day? [PHOTOS]
What do roses, teddy bears, hearts, chocolate and love have in common? They're all some of the things that come to mind when it comes to celebrating Valentine's Day in the United States.
When it comes to the rest of the world, much of the same imagery is universally seen. However, each particular part of the world has managed to find its own way to make the "day of love and romance" unique.
In St. Peter's Square, Pope Francis celebrated the holiday by speaking to thousands of engaged couples.
Paris, "The city of love," France, saw couples encouraged to share their signs of love and affection with the help of flash mobs by the Louvre museum.
In other parts of the world, people got more creative with their ways of showing affection.
In Beijing, a hundred couples participated in a kissing contest as part of their Valentine's Day celebration.
Bangkok saw couples being wed in fun and exciting ways such as jumping into a pond while being chased by pirates.
In Sydney, Australia a daring boyfriend proposed to his girlfriend on top of the Sydney Harbor Bridge accompanied by a harpist.
In Kuala Lumpur, 100 couples participated in a mass wedding ceremony and released heart-shaped balloons into the sky.
While many of these images of affection can be considered over-the-top, some ways of celebrating Valentine's Day can be considered downright bizarre to the foreign onlooker, such as a Thai wedding ceremony where couples lay in a pink coffin.
Ultimately, its only one of the many ways the world chooses to show their love on the Valentine's Day holiday.
Take a look at world celebrations of romantic holiday in photos below.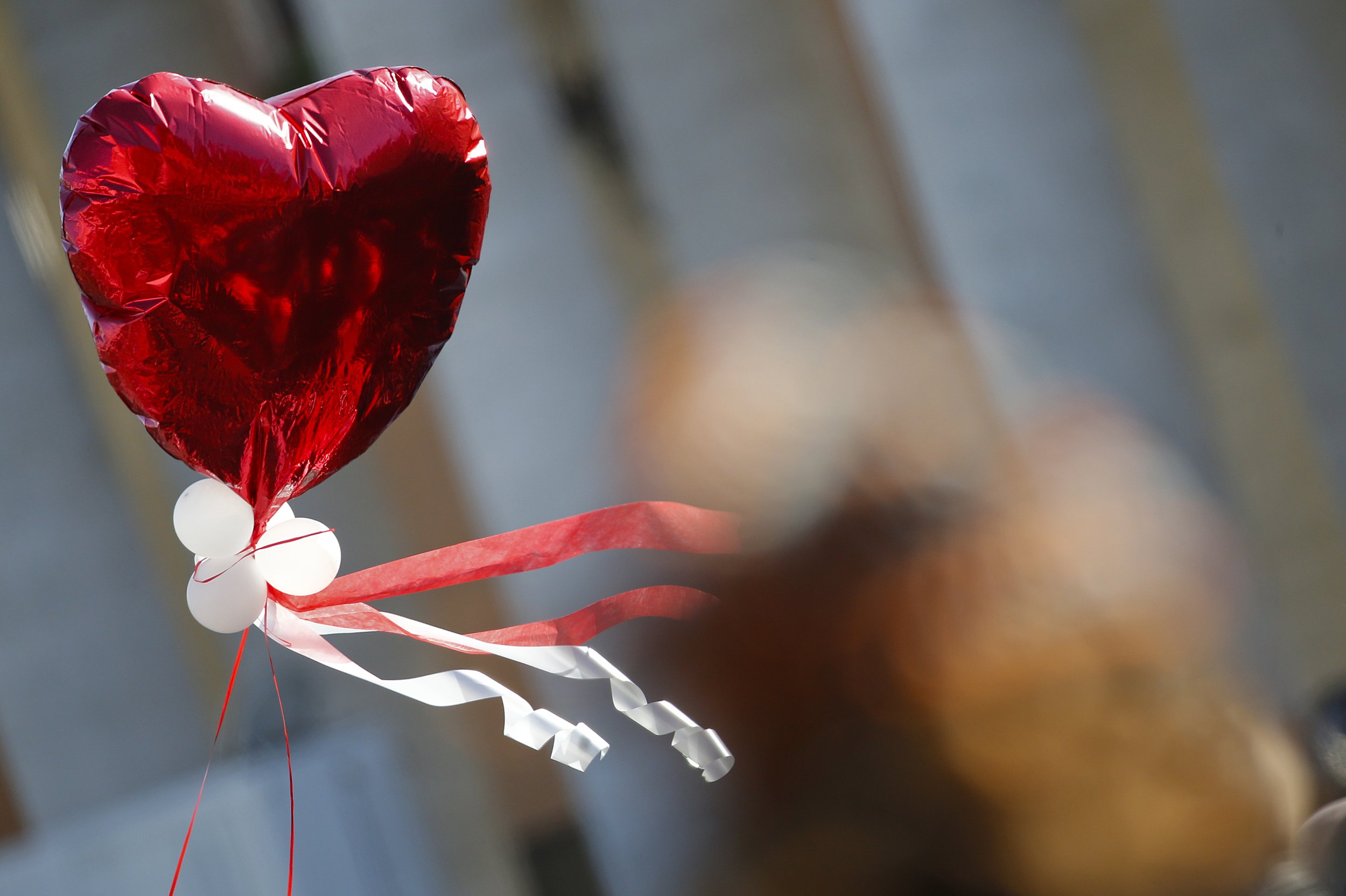 © Copyright IBTimes 2022. All rights reserved.
FOLLOW MORE IBT NEWS ON THE BELOW CHANNELS