Valentine's Day Chocolate Recipes 2020: How To Make Truffles, Drinks And More Sweets
Chocolate is a big part of Valentine's Day celebrations, and while they can be very convenient when it comes to quickly getting a treat for a loved one, the boxed stuff sometimes just doesn't cut it in quality or taste.
So if you're looking for an extra special Valentine's Day celebration this year with something you know your significant other will adore, why not make your own chocolate treats and delights? Check out these decadent recipes for chocolates, beverages and more desserts below.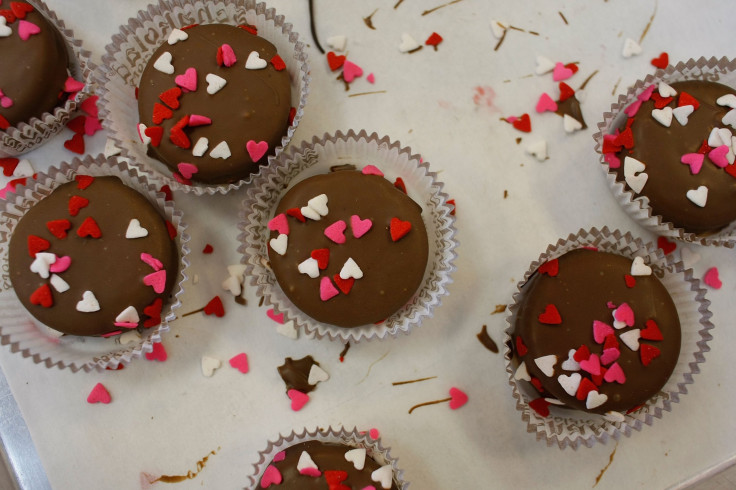 Chocolate Treats:
Chocolate Covered Strawberries: There is nothing more decadent than a classic chocolate-covered strawberry when it comes to Valentine's Day. This recipe from The Food Network will allow you to fancy things up a big by drizzling some white chocolate on top as well for an even creamier and sweeter treat.
Chocolate Peanut Treats: Is there anything better than the mix of peanut butter and chocolate? Didn't think so. Taste of Home has you covered on that perfect combination with this delicious recipe.
Easy Homemade Filled Chocolates: Kiss store-bought chocolate goodbye for good with this recipe from An Italian In My Kitchen. Just sub the Christmas-themed molds and colors with Valentine's Day ones and you'll be making your own special heart-shaped boxes of candies in no time.
Truffles:
Chocolate Champagne Truffles: Elevate your truffle game with this recipe from The Curvy Carrot.
Chocolate Chip Cookie Dough Truffles: if your significant other loves to lick the bowl when making cookies, treat them with this recipe (compliments of Garnish with Lemon) for truffles that gives them all the cookie dough they can handle.
Homemade Chocolate Truffles: For those looking for simple truffles that just focus on the classic ingredients, Sally's Baking Addiction has you covered with this recipe (but also allows you to have some fun when it comes to decorating).
Beverages:
Spiked Mexican Hot Chocolate
Villa Real Mexican Hot Chocolate with Almonds
1 cup Whole Milk (per serving)
1.5 oz. Cazcabel Coffee Liqueur
Dark Chocolate for garnish
To make this decadent and delicious recipe, mix one tablet of Villa Real traditional Mexican Chocolate per each cup of milk over medium heat. Whisk by spinning the Molnillo between both palms until the tablet of chocolate is dissolved and the liquid appears deliciously frothy. When frothed, add one 1.5 oz shot per serving of Cazcabel Coffee Liqueur, and pour immediately into a Red Clay Hot Chocolate Jug. When serving, garnish each cup with dark chocolate shavings.
Talisker Single Malt Scotch Whisky Hot Chocolate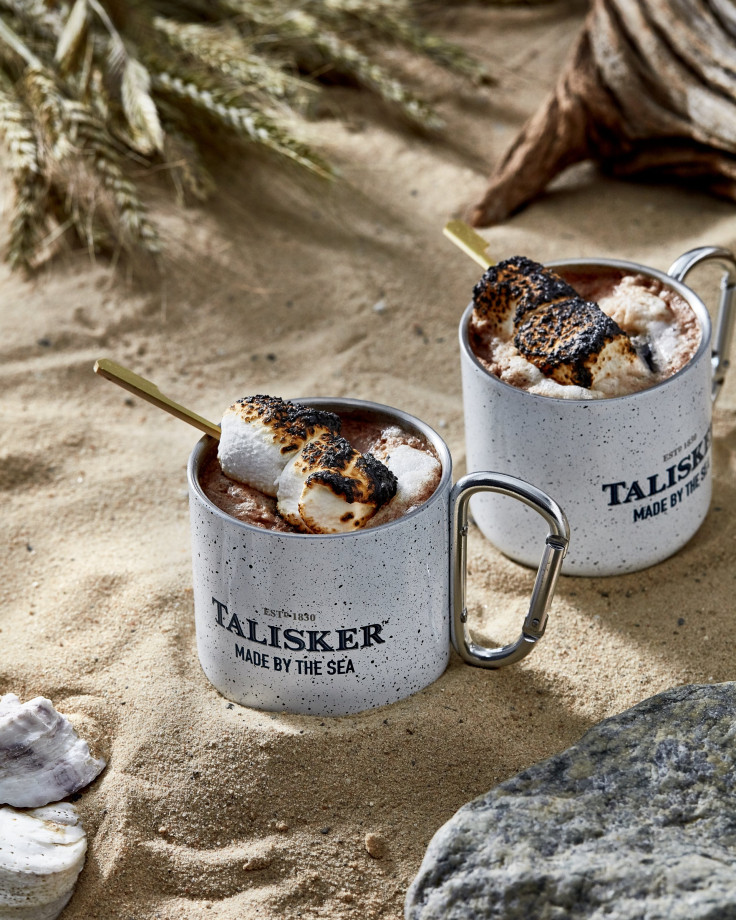 1 oz. Talisker 10-year-old or Talisker Storm
1 oz. Boiling Water
2 tbsp. Cocoa Powder
5 oz. Milk
0.3 oz. Simple Syrup
Toasted Marshmallow for garnish
To make, combine ingredients and heat in a saucepan until simmering. Pout into a mug and garnish with toasted marshmallow.
© Copyright IBTimes 2022. All rights reserved.
FOLLOW MORE IBT NEWS ON THE BELOW CHANNELS