Valentine's Day Quotes For Husband And Wife: 12 Messages To Send Significant Other
Valentine's Day is a holiday dedicated to showing love for one another. For couples, the day is typically filled with romantic gestures for their significant other. While some chose to show their love through chocolates and gifts, sharing words from the heart is a present that never goes out of style.
Whether you plan to spend the day with the special man or woman in your life, or can only communicate with them through texts or emails, share some sweet words to express your love.
Here are 12 quotes and messages from Country Living and Woman's Day that will show your husband or wife how much you care.
1. "Being married is like having somebody permanently in your corner. It feels limitless, not limited."- Gloria Steinem
2. "Do I love you? My God, if your love were a grain of sand, mine would be a universe of beaches." — William Goldman, "The Princess Bride"
3. "For it was not into my ear you whispered, but into my heart. It was not my lips you kissed, but my soul." — Judy Garland
4. "I came here tonight because when you realize you want to spend the rest of your life with somebody, you want the rest of your life to start as soon as possible." — Harry Burns from "When Harry Met Sally"
5. "I love you because the entire universe conspired to help me find you."- Paolo Coelho
6. "I love you without knowing how, or when, or from where." - Pablo Neruda
7. "Love is composed of a single soul inhabiting two bodies."- Aristotle
8. "Love is like the wind; you can't see it, but you can feel it." Nicolas Sparks, "A Walk To Remember"
9. "Love recognizes no barriers." — Maya Angelou
10. "The best thing to hold onto in life is each other."- Audrey Hepburn
11. "There's no bad consequence to loving fully, with all your heart. You always gain by giving love."- Reese Witherspoon
12. "You are my heart, my life, my one and only thought."-- Arthur Conan Doyle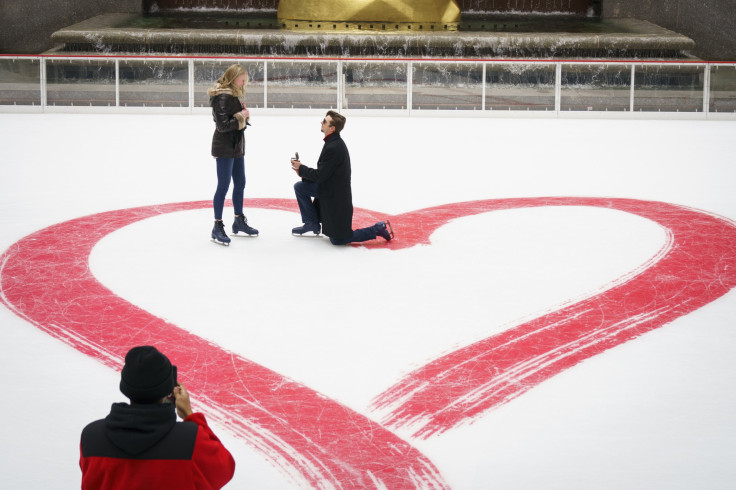 © Copyright IBTimes 2022. All rights reserved.
FOLLOW MORE IBT NEWS ON THE BELOW CHANNELS