Jill Biden's White House Valentine's Decorations Spark Comparisons To Melania Trump
First Lady Dr. Jill Biden made sure to bring some festive spirit to the White House lawn in honor of Valentine's Day, and while the decorations certainly made some fans happy, they also inspired comparisons to former First Lasy Melania Trump.
Biden revealed her decorations on Twitter on Friday, showing hearts she had made to put on the lawn. Each one featured a kind word, like "Love," "Compassion," "Strength" and "Kindness," and were signed by the First Lady herself.
The move was applauded by many Twitter users, who expressed joy that she was showing love in such a way, and commenting that it was something they felt they had missed during the Trump administration.
However, the move also led to comparisons to her predecessor, who also announced the opening of her personal office on Twitter.
Others took to Twitter to share that Trump was jealous of her successor and the positive press she has received in only a few weeks as First Lady.
Reports have circulated claiming that Trump has been bitter over Biden's popularity, and is second-guessing the tactic she used to be less in the spotlight as First Lady because of it. However, a source told CNN that she isn't blaming herself for her own negative perception, but former staffers and members of the media and foundations for not being more accommodating to her and encouraging her to have a more public persona.
"That seems unfair, but typical to blame everyone else," a source told the publication. "Everyone knows Melania Trump does what she wants when she wants, and not one staffer on her team could have done anything to change that."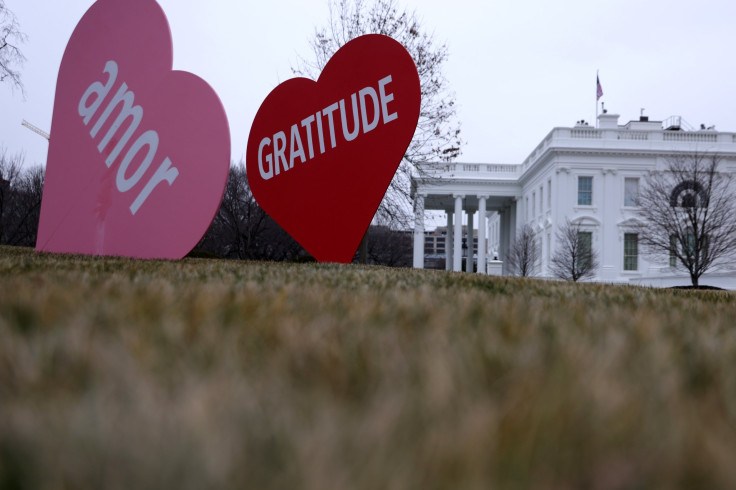 © Copyright IBTimes 2023. All rights reserved.
FOLLOW MORE IBT NEWS ON THE BELOW CHANNELS