'Valerian And The City Of A Thousand Planets': What Do Critics Think?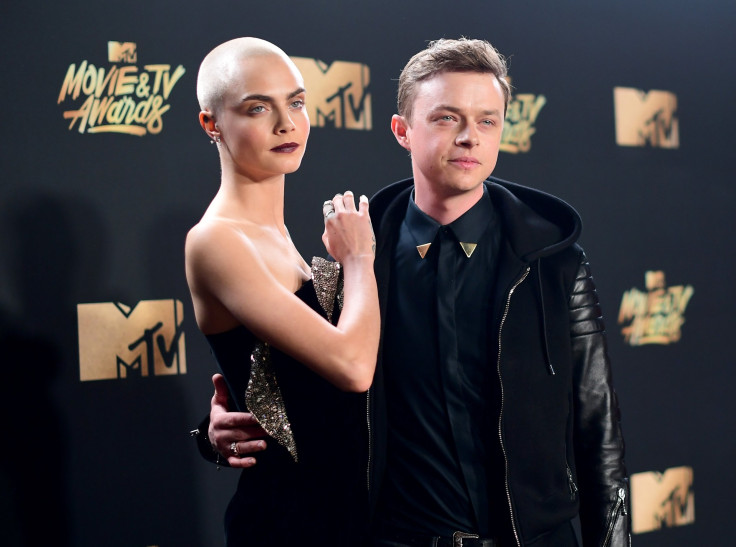 Reviews for the Luc Besson-directed sci-fi flick "Valerian and the City of a Thousand Planets" filed in Tuesday, with most critics describing the film as a beautiful and expensive disaster. Adapted from the French comic "Valerian et Laureline," Dane Dehaan and Cara Delevinge star in the STX-EuraCorp production slated to premiere July 21.
"Valerian" has earned a range of polarized reactions from "simply childish" to "mind-meltingly beautiful and strange" from top critics, making it hard to pin down as a viable contender for the summer box office. The sci-fi project currently holds 74 percent on Rotten Tomatoes' aggregator scale.
Read: Rihanna Shares Sneak Peek At Her Role In Luc Besson's 'Valerian And The City Of A Thousand Planets'
The Hollywood Reporter claimed that "Valerian" is a potential Razzie contender, saying: "The Razzies don't need to wait until the end of the year to anoint a winner for 2017. The Golden Turkey Awards should be republished with a new cover."
Variety also heralded the Besson project, calling it "cutting-edge and delightfully old-school."
"It's a bold goal in a marketplace that hasn't traditionally been very welcoming to "Star Wars" imitators, but Besson is one of the few living directors with both the ambition and the ability to establish his own rival universe," Variety reported Tuesday. "At a time when "Star Wars" itself has gone corporate (granted, the tight control has yielded some of the series' best entries), "Valerian" manages to be both cutting-edge and delightfully old-school."
While the negative reviews of "Valerian" tend to overshadow the positive ones, most critics deemed the film's opening as a highlight. The first 30 minutes of the DeHaan-led picture led one Entertainment Weekly critic to write: "I couldn't decide whether what I was watching was brilliantly bonkers or total folly."
Boasting a $180 million reported budget, could "Valerian" bring another flop to the summer's slow box office? The short answer: It's complicated.
Read: Rihanna To Star In Galactic Sci-Fi Film 'Valerian And The City Of A Thousand Planets' Directed By Luc Besson
Several blockbuster-bait films that debuted this summer failed to meet expectations, causing "Wonder Woman" and "Spider-Man: Homecoming" to do heavy-lifting during the films' respective box office runs.
"Pirates of the Caribbean: Dead Men Tell No Tales," "The Mummy," "Baywatch" and "Transformers: The Last Knight" suffered after their summer debuts. All of the aforementioned films garnered mostly negative reviews, which contributed to an overall lack of interest for North American audiences. "Pirates," "The Mummy" and "Transformers" were saved by overseas audiences, a trend that several titles like "King King: Skull Island" have seen in past years.
"Valerian" could survive its summer box office run because it's a fresh concept, not a franchise that moviegoers have grown tired of. "Spider-Man," "War of the Planet of the Apes," "Pirates" and "Transformers" are franchises that audiences are familiar with that appeared on this summer's movie lineup. The film industry continues to recycle recognizable titles like these in hopes of a guaranteed box office win for studios, even if they lack in quality.
Crave reported Monday that "Valerian" brings originality to the sci-fi genre, saying: "It's the perfect antidote to certain "other" sci-fi movies, which seem to have given up on breaking new ground.'"
There are challenges that studios face when creating fresh concepts to catapult potential franchises. Variety reported on this issue, citing domestic box office flops as "King Arthur: The Legend of the Sword" and "The Mommy" as failed attempts to launch franchises.
"When Hollywood has tried to create new hits, the results have been sobering," Variety reported Tuesday. "Warner Bros. once hoped that "King Arthur: Legend of the Sword," a hyperkinetic Guy Ritchie-directed epic, would launch a new action series, but the film was greeted with withering reviews and paltry ticket sales.'"
"Valerian" will open July 21 alongside "Dunkirk" and "Girls Trip."
Follow me on Twitter @dory_jackson
© Copyright IBTimes 2023. All rights reserved.