'Valheim' Players Can Tame Bosses, Trolls And Other Creatures With This Mod
KEY POINTS
"Valheim" is the hit Viking survival game from Iron Gate
The game is currently available on Steam Early Access
A new mod lets players tame any creature in the game
By default, players can tame creatures in "Valheim," but not all. Interestingly, there is a new mod allows players to tame any creature in the game, including bosses, wolves, skeletons, trolls and even breed trolls.
New Mod
The new "Valheim" mod called Alltameable was developed by Nexus Mods user buzz. By default, this mod allows players to tame trolls and goblins alongside configurations for tame rate, taming food quantity and food range, to name a few.
However, for players willing to go the extra mile and do some configuration file tweaking, they can also tame leeches, skeletons, bosses and almost any other beasts in the game.
How To Install And Use The Mod
"Valheim" players need to install the BepInExPack first to use the Alltameable mod. If they want to download and install the mod manually, they need to extract the .dllfrom the .zip file they downloaded and copy it to steamappscommonValheimBepInEx. Players should take note that the game needs to run with the mod once to have the configuration file.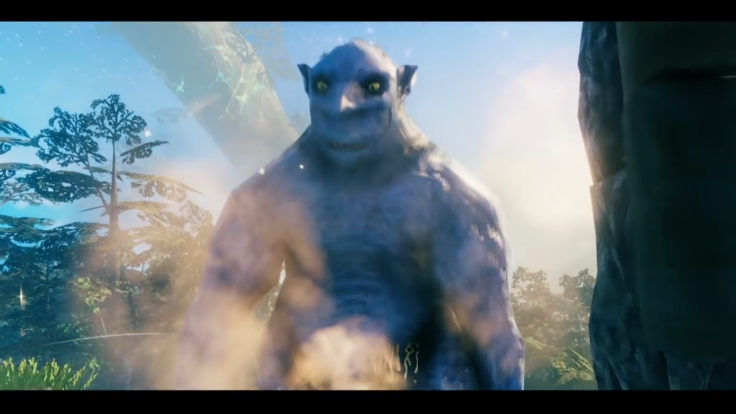 Also, they need to modify the .cfg file to make creatures more tameable. For those satisfied taming only goblins and trolls, they can start the mod right away. But those who want to tame more creatures, like a Drake, must modify the configuration file of the mod.
Players can find the configuration file in teamappscommonValheimBepInExconfigbuzz.valheim.AllTameable.cfg by default. When located, players then need to copy the original .cfg to make sure they have one in case something goes south. After that, players need to open the .cfg using text editing software. They have to configure and set a series of values and items for every creature that they want to tame.
Mod author buzz shared a list of values that players could use to configure the mod. One of the best things about this "Valheim" mod is that players can command an army of trolls and destroy enemies, including bosses, that are standing in their way.
"Valheim" is currently available on Steam Eary Access. Iron Gate teased earlier that it plans to launch a new major update to the game very soon.
© Copyright IBTimes 2023. All rights reserved.