Valuing the Components of Your Business: Priority Roofing VP Micah McQueen Explains
What does everyone usually start with when building a jigsaw puzzle? - Finding the pieces that form the frame. Finding a few key players to make the frame, the foundation, when starting a business seems natural as well. However, for the Vice President of Priority Roofing, Micah McQueen, it is the center puzzle pieces of the picture that matter most. I realized the parallels between business performance and jigsaw puzzles after sitting down with this leader in the roofing industry, based in Austin, Texas,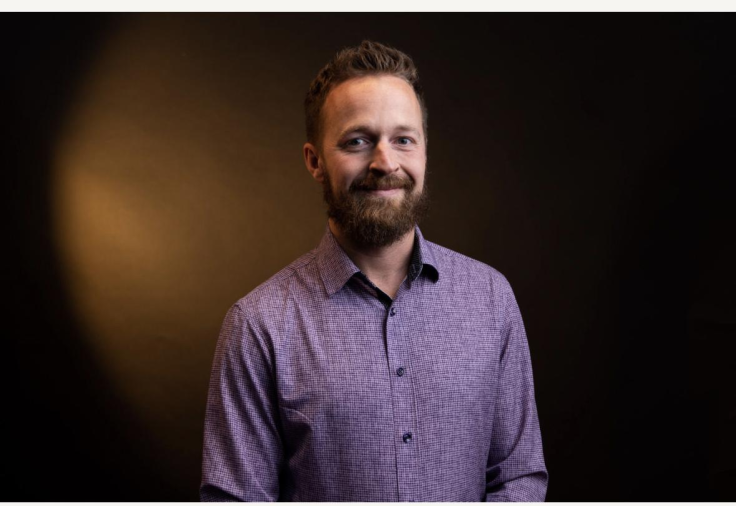 We often craft an overall vision when we think about our business, painting a perfect picture of what it will be or look like. Our business is like a jigsaw puzzle, where several smaller unique pieces become a whole picture. These diverse and distinctly cut shapes are like employees in the workplace. For Priority Roofing, they range from sales and marketing staff to the hands-on individuals nailing away on a client's roof. Even though each may be strong and independent, what matters most is how they fit together.
A healthy corporate culture mixed with employees who share the same principles are just two reasons why "Priority Roofing is such a special place," explains Micah McQueen, Managing Partner and Vice President of Priority Roofing, Austin. It is their distinct and independent employees that form a 'team-turned-family' and whose joint efforts are so smooth and seamless that the business operates with efficient coordination.
McQueen continues explaining that, "we don't try to come up with a square puzzle and then start shoving people into it. We look at each puzzle-piece, each individual and, with time, build a future around them. We do this for people we have and for those not yet with us. In this way, our entire team works together to create a masterpiece."
He continues, "We invest more in our people than is seen elsewhere in this industry. This means that we get quality people working for us, people who stay working for us. This in turn impacts our customers as they come to know that they are working with good people and a company that will be here for a long time."
Priority Roofing is taking the U.S. by storm by serving both residential and commercial clients in over ten different markets: Austin, Dallas, Houston, San Antonio, Tyler, Fort Worth, Oklahoma City, Kansas City, California, Denver, and beyond,
The Priority team has risen to be the 35th largest roofing contractor in the nation. Their most recent expansion has been into the Kansas City and Fort Worth markets. McQueen is excited about what 2023 has to offer.
Priority Roofing was launched in 2016, Thanks to how CEO Will Miller chose to operate, their customers have shown confidence from the beginning that they were receiving reliable and efficient service. This appreciation is also evident in Priority Roofing's online reviews. They "don't have one location brand with a rating lower than 4.9" on Google, Better Business Bureau, or Yelp.
You may ask what is the secret to success? According to McQueen, (who joined in 2018, two years after the company's launch). It is vital that you understand and value the components of your business, respect each individual's needs, plus incorporate true core values in how you operate. Operating with a foundation of core-values assures that everyone is on the same-page and is moving together so that your business will stand the test of time.
Priority Roofing and its leaders are intentional about the three things that define them: a priority on family, a rewarding life, and an expression of excellence.
Found inside the company's psyche, the why or purpose of their puzzle, is to change as many lives as possible. It is built during training and team development along with encouragement to tackle healthy competition in the workplace. The team impacts people's lives thanks to their radiating this purposeful mindset.
"For the 99.9% of us in the world, we need a why; we need a purpose to keep moving forward," explains McQueen. According to Forbes, a purpose-driven company is prone to outperform the market by 5% to 7% per year while achieving a higher workforce and customer satisfaction.
That's not to say that recruitment draws only those that believe the same things. "There's a tremendous amount of diversity among the employees brought on board, but there is also the consensus of what good values are, what integrity is, what honesty is. We seek these values from the beginning, during the recruiting process," says McQueen.
"I'm trying to help every person achieve what they've set out to achieve. That brings me a lot of joy," he continues. "Both Will and I are passionate about growth. It creates more opportunities for everyone in our organization to move into that next chapter of their lives. My purpose as a leader is to see people have an opportunity to chase and fulfill their dreams."
A business destined for greatness starts with building values that become the strong foundation for that company. Those values bond the puzzle pieces, aligning and gluing them together. Together and with a common purpose, employees pursue perfection in everything they do.
This is why Priority Roofing values its components and serves all its customers with excellence; why Priority is loyal, trustworthy, and committed to helping their community feel safe and secure, Priority is a roofing business that longs to serve the needs of others.
Priority staff are trained and licensed to deliver top-quality roofing materials and services, and to deliver these beyond expectations. Priority Roofingcan serve you in Austin, Dallas, Houston, San Antonio, Tyler, Fort Worth, Oklahoma City, Kansas City, California, Denver, and beyond.
For more information, visit their website at https://priorityroofs.com/.
FOR FREE to continue reading
✔️ Unlock the full content of International Business Times UK for free
offer available for a limited time only
✔️ Easily manage your Newsletters subscriptions and save your favourite articles
✔️ No payment method required
Already have an account?
Log in