'Vampire Diaries' EP Julie Plec Discusses Caroline's Evolution, End Game For Character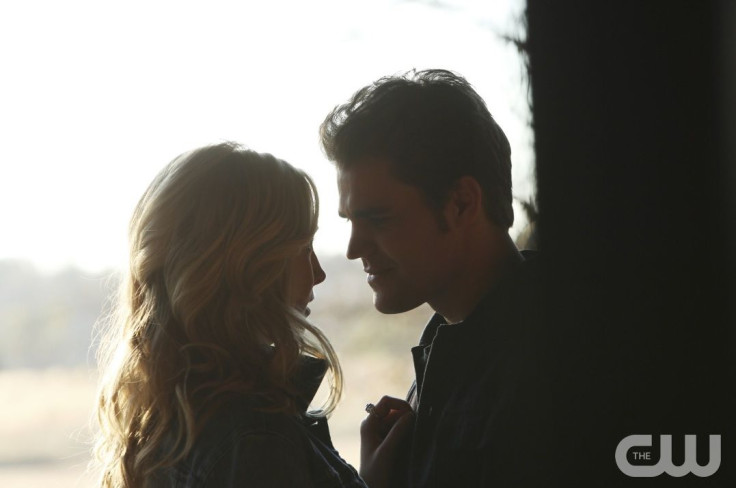 "Vampire Diaries" fans absolutely adore Caroline Forbes (Candice Accola) – but that wasn't always the case. When the CW series first debuted in 2009, Caroline was one of the most frustrating and disliked characters on the show. However, after six seasons Caroline has evolved … and it's all because the "TVD" creators have an end game for her!
"Caroline was like the prototype, the cliché high school b****y mean girl who kind of said the inappropriate thing, made the inappropriate pass at the guy who saw through her and was like, 'nah, I don't think so,'" executive producer Julie Plec joked at the 2015 ATX Television Festival in Austin, Tx earlier this month. "[She] basically did everything wrong."
Despite those few hiccups at the start of the series, Caroline has turned into a ferocious, protective and loyal friend. But that's not to say she doesn't have a few flaws. "Vampire Diaries" viewers can't forget that she stirred up some deadly trouble when she turned off her humanity switch during Season 6 – but haven't we all wanted to shut off our feelings after some heartbreak?
Caroline got her humanity switch turned back on by the conclusion of the sixth season, but she didn't exactly get the happy ending that fans were hoping for. Although she developed feelings for Stefan (Paul Wesley), she told him in the finale that she wasn't interested in pursuing anything with him – a harsh blow for Steroline shippers.
"I understand if I have to wait for you, and I will," Stefan promised her in the finale. And "Vampire Diaries" viewers have to hold tight as well!
"At the end of the pilot she says, 'Why doesn't anybody ever pick me?'" Plec reminisced of the first episode. "You realize, here's a girl who's trying so hard to matter and she's over trying, she's overcompensating. What you've done in a TV series is you've set up a girl, that by the end of her run as a character, she will be the one that gets picked first."
Sounds like things will be turning around for Caroline! Watch her story unfold when "The Vampire Diaries" returns to the CW for its seventh season this fall.
© Copyright IBTimes 2023. All rights reserved.
FOLLOW MORE IBT NEWS ON THE BELOW CHANNELS