'Vampire Diaries' Season 5 Spoilers: Executive Producer Julie Plec Talks College, 'Originals' Crossover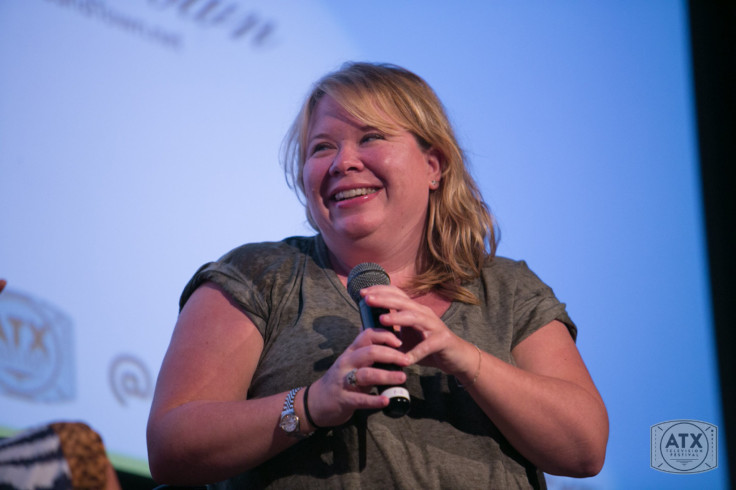 "Vampire Diaries" fans will have a busy fall when the hit CW series returns to Thursday nights, and its spin-off, "The Originals," airs Tuesdays. With an explosive season-four finale behind us, executive producer Julie Plec spoke to fans at the 2013 ATX Television Festival about what they can expect in not only the fifth season of "The Vampire Diaries" but the highly anticipated freshman season of "The Originals."
As "Vampire Diaries" fans already know, a majority of the crew graduated from Mystic Falls High School in the season-four finale. So what comes next? College!
"As a TV fan, I'm always like, 'Does there have to be that college that's right next door?'" Plec joked. To deal with Elena and the rest of the gang, they introduced the idea of Whitmore College at the beginning of season four. "We always knew that Grams was a professor who taught the occults and that Aunt Jenna was off getting her master's degree. So we set up Whitmore knowing that we'd be going to college in year five."
Just because Elena and Caroline (and potentially Bonnie) appear to be heading off to college doesn't mean that they'll attend class. A long-running joke with fans is that the characters never attend class. (How did they graduate?!) "Class is boring," Plec said laughing. "We might see it once or twice."
But what about Mystic Falls, you may ask? The town will still play a major role in the series since Jeremy and Damon will be hanging around. According to Plec, Whitmore is only about a 30- to 45-minute ride away.
Fortunately, Mystic Falls won't be too far of a hike for characters on "The Originals" either. As Julie Plec explained, she would like to have some of the Original vampires make their way back through Mystic Falls and vice versa. However, the executive producer explained that it will initially be a bit of a challenge.
"The challenge with 'The Originals' is to launch a new series that feels like a new series for people who haven't watched it before," she dished on starting the series like it's a brand-new show. "That being said, Klaus has a history with a girl, and Rebekah has just come off a world-wind summer tour in Europe with Matt."
Challenges or no challenges, Plec promised that both shows have a lot of possibilities on the horizon this fall. What are you excited to see next season? Let us know in the comments.
© Copyright IBTimes 2022. All rights reserved.
FOLLOW MORE IBT NEWS ON THE BELOW CHANNELS