'Vampire Diaries' Season 5 Spoilers: Premiere Episode To Feature Rebekah, New Characters And Threat On Klaus?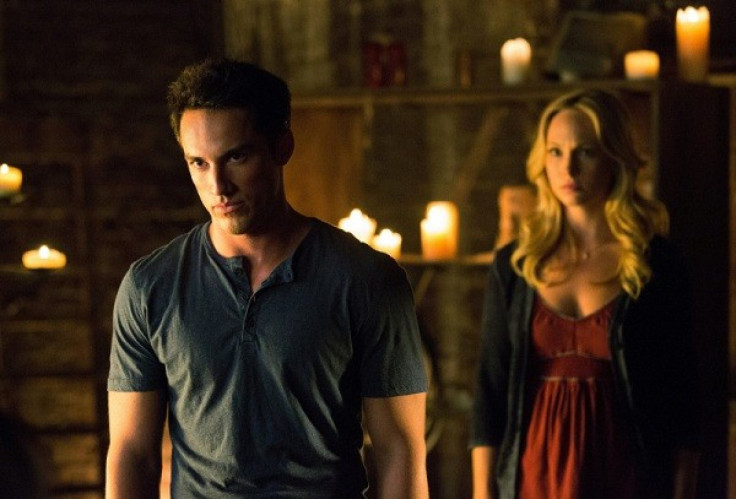 Based on recent spoilers, "The Vampire Diaries" sounds like it'll be returning for its fifth season with a bang! Prepare for a lot of drama because the premiere episode will feature not only the old Mystic Falls Gang -- but new faces as well.
At the end of the last season of "The Vampire Diaries," the characters were all headed down different paths. Jeremy discovered that he was alive and that Bonnie was dead. Klaus left Mystic Falls, but not before telling Caroline that Tyler could return to Mystic Falls freely. Rebekah and Matt decided to leave town and explore the world over the summer. Elena professed her love to Damon and then slipped the vampire cure to Katherine during a fight. And Stefan went to go dump Silas' body -- only to discover that Silas was alive and his doppelganger. The season-four finale concluded with Silas locking Stefan in a safe and throwing him into a lake.
So, where does the new season pick up? College is definitely still in the cards.
According to TVLine, Caroline is headed to Whitmore College (presumably with Elena), but her recently free boyfriend won't be at the top of her mind. Why, you ask? It's because of another guy -- and it's not Klaus! TVLine teases that Caroline will be meeting a new character named Jesse, who is an upperclassman at Whitmore, as well as "hot, smart, confident and disarmingly sweet." Seems to us like nobody ever warned Caroline about the dangers of upperclassmen (cough, Parker from season four of "Buffy the Vampire Slayer," cough).
As promised, Mystic Falls won't be forgotten this year as some of the characters move on to college. Jeremy will somehow find his way back to high school (must be one hell of an excuse) and will waste no time in getting hit on by a new character named Megan. Megan is described as a "smartypants" and will be turning the charm on Jeremy at the Mystic Falls High 1950s dance (it's decade dance time already?). But while Megan is said to be a smartypants, she's obviously not that bright -- girlfriend should check out Jeremy's dating history and see that every girl he's dated has ended up dead.
And for those worried they wouldn't get to say goodbye to Rebekah before she headed off "The Vampire Diaries" for "The Originals," we have some good news -- the Original blonde vampire will appear in the premiere. Viewers will find Matt and Rebekah hanging out in Prague where TVLine teases that an Eastern European beauty named Nadia will be coming onto both of them. However, there is more to Nadia than that. The new character will reportedly be "delivering an ominous warning to Stefan about the Originals."
In conclusion -- we're confused! Stefan is locked in a box in some water, so will Nadia be warning Rebekah and Matt? Is Silas still a threat to the Originals? Is Klaus in danger? Whatever the ominous news is, it has to be pretty bad to convince Rebekah to head to New Orleans to be with Klaus and Elijah.
"The Vampire Diaries" returns to the CW for its fifth season on Oct. 10. What do you think will happen? Let us know in the comments section.
© Copyright IBTimes 2022. All rights reserved.
FOLLOW MORE IBT NEWS ON THE BELOW CHANNELS