'Vampire Diaries' Actress Shannon Rogers Guess Richardson Indicted On 3 Counts For Sending Ricin Letters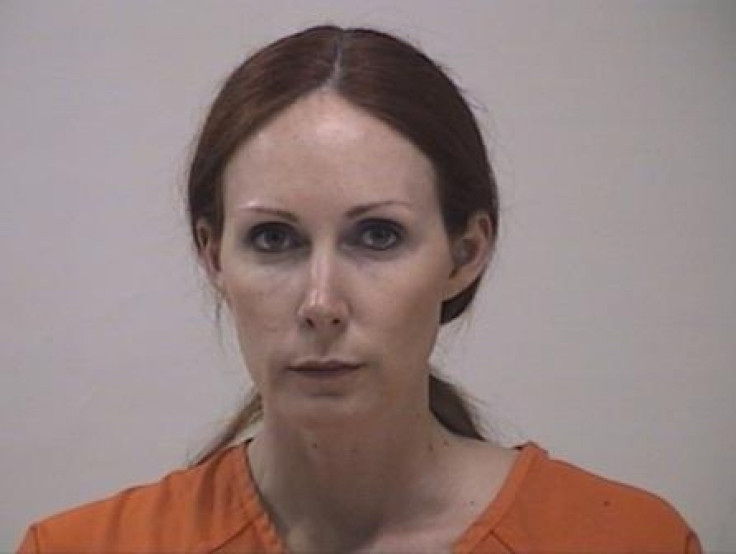 Actress Shannon Rogers Guess Richardson, known for roles on "The Vampire Diaries" and "The Walking Dead," has been indicted and charged for allegedly sending letters tainted with the poison Ricin to President Barack Obama and Mayor Michael Bloomberg in May. According to reports, Richardson is believed to have sent the threatening letters in a ploy to frame her estranged husband.
Richardson, 35, a resident of New Boston, Texas, was indicted on three counts on Friday, the Associated Press reports. According to an FBI affidavit, Richardson claimed that her husband of two years, Nathan Richrdson, had been behind the mailed threats but later failed a polygraph test. Nathan filed for divorce earlier this month. The actress faces up to 10 years in prison if she is convicted of the crimes, U.S. Attorney John M. Bales said in a statement.
The statement went on to say that she had allegedly mailed the letters on approximately May 20. She was subsequently arrested on June 7, in Mt. Pleasant, Texas, KLTV reports. Richardson is also suspected of sending a third tainted letter to Mark Glaze, director of Mayors Against Illegal Guns, an organization which Bloomberg founded and co-chaired. Richardson's estranged husband is a gun owner.
Richardson initially turned her husband over to authorities after claiming that she found a container of Ricin in their home. The toxin, which featured prominently in the story line of the most recent season of AMC's "Breaking Bad," is known for being difficult to detect.
After the attack, Richardson's 19-year-old son, Branden, told the New York Post that his mother had believed that Nathaniel Richardson was trying to poison her. "She thought he was injecting it into her food and drinks," Branden said. "She told me she was trying to be as careful as possible. She didn't eat unless it was straight from the store to her hand, basically." Her fears were fueled when the couple's home computer turned up searches for how to make Ricin and an order for castor beans."
Speaking to reporters before her own arrest, Richardson said that her husband had lied about allegations they'd already filed for divorce. "He told them we filed [for divorce], but we haven't yet. But after all this, I will be soon," Richardson said. She added that her husband was "racist and hates Obama."
The U.S. Attorney's Office said that the case is the subject of a joint investigation by the FBI, U.S. Postal Service, the Texas Department of Public Safety, the New Boston Police Department and the Shreveport, La., Police Department. Assistant U.S. Attorneys Brit Featherston, Frank Coan and Ryan Locker are prosecuting the case.
Richardson's attorney, Tonda Curry, did not immediately respond to a request for a comment on Friday.
© Copyright IBTimes 2023. All rights reserved.
FOLLOW MORE IBT NEWS ON THE BELOW CHANNELS