'Vampire Diaries' Season 6 Spoilers: Ian Somerhalder To Direct Episode 16; Will Damon Appear In His Directorial Debut?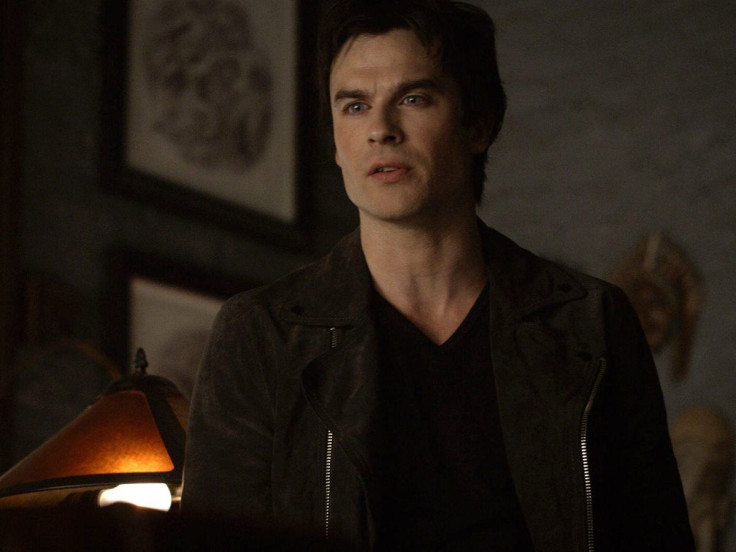 Ian Somerhalder is stepping behind the camera for "The Vampire Diaries" Season 6. Somerhalder will direct Season 6, episode 16 of the CW series.
"The Vampire Diaries" star recently made the announcement on Instagram by posting a picture of the script. "This is pretty cool too… Who is directing the next episode?" Somerhalder wrote. "On set with him right now;) Thank you to all involved in the decision-making process for giving me the opportunity to do this-I am so grateful. I'll do my very verry very best not to screw it up."
The episode is titled "The Downward Spiral" and was written by Brian Young and Caroline Dries. Since Somerhalder is behind the camera, it could be an episode without much screen time for his character, Damon. So will Damon appear in his directorial debut?
Delena shippers probably need not fear a Damon-less episode. When Somerhalder's onscreen brother, actor Paul Wesley, directed the Season 5 episode "Resident Evil," his character Stefan made an appearance. In the installment, Stefan made an appearance alongside Elena (Nina Dobrev) as they started dreaming of a human life together. But if the title of Somerhalder's episode refers to Damon, fans might wish he wasn't around so much. After all, Damon has a tendency to ruin all of his relationships when he is in a downward spiral.
The former "Lost" star has wanted to direct for some time. In 2011, he expressed just how much he wanted to step behind the camera. "I aim to direct as much as I act at some point in time," Somerhalder told the Hollywood Reporter. "To be honest with you, when I have a lot more experience under my belt and get a little older, I do want to slow down and have a family and do my whole thing. You spend enough time on set as an actor and it's great when a director was at some point an actor or understands acting. They're able to finesse performances out of you that a lot directors can't get."
If Somerhalder enjoys the experience, this might not be the last time he directs. Somerhalder's episode won't air until spring, but fans will be able to see another episode directed by Wesley when "The Vampire Diaries" Season 6 returns in January. He announced on Instagram in October that he would direct Season 6, episode 11.
"The Vampire Diaries" Season 6, episode 11 airs Thursday, Jan. 22, at 8 p.m. EST on the CW. Do you think the boys who portray the Salvatore brothers make good directors or should they stay in front of the camera? Sound off in the comments section below!
© Copyright IBTimes 2023. All rights reserved.