'Vampire Diaries' Season 6 Spoilers: Who Won't Die? EP Julie Plec Promises Safety For One Character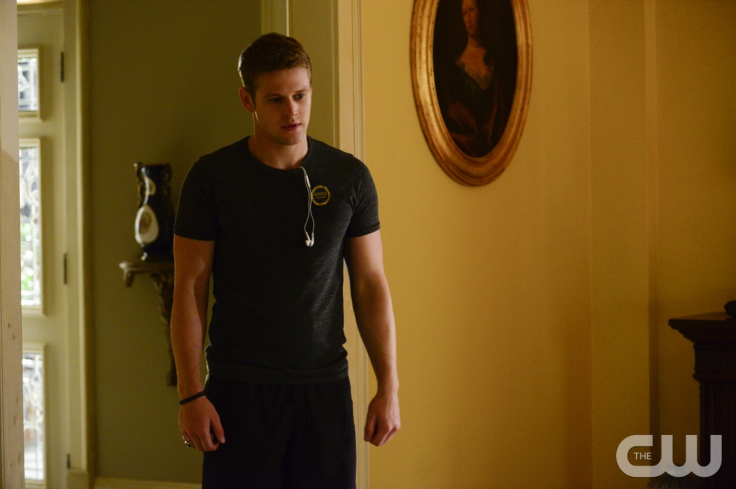 "The Vampire Diaries" has a tendency to painfully kill characters, but executive producer Julie Plec just made fans a promise that she won't murder one particular person. At least one cast member who has been on board since Season 1 is safe: Matt Donovan (Zach Roerig).
"I will never kill Matt Donovan," Plec told E Online. The promise may come as a surprise for some fans. "The Vampire Diaries" has never been shy about bloodshed. From Matt's sister Vicki (Kayla Ewell) to Sheriff Forbes (Marguerite MacIntyre), the show has made it clear that even loved ones aren't safe. Although many deaths have been reversed, to agree to never kill Matt at all is a pretty big deal. Plec says the decision is related to his upcoming story line.
"He's about to embark on a new path for himself," she said. "This experience, what he's had to go through being Enzo's (Michael Malarkey) little b---- boy and watching his friends all sink deeper into their supernatural lives, is going to make him take a stand and have a really clear point of view on who he wants to be."
As revealed in Season 6, episode 15, Matt has decided that he wants to join the police force like Sheriff Forbes. Expect him to follow through on that plan in a major way. It seems Matt, who didn't go to college and has been working at The Grill, finally found a career path.
"One of the things I loved about [episode 15] was it served as a launching pad for a lot of character shifts; people trying to find their way and what things mean to them," Plec told the Hollywood Reporter. "And for Matt Donovan to look around and see all these cops paying tribute, and to realize, 'I need a calling.' And to be so moved by this calling that he decides to take on this journey, I'm so excited for him to go down this road."
However, it won't be the easiest road for Matt. He tried to recruit Tyler (Michael Trevino) to join him, but Tyler might not be interested in being a police officer. Matt may have to do this on his own, but first he'll need to get rid of Enzo. Matt isn't done being "Enzo's little b---- boy" yet. Hopefully, as "The Vampire Diaries" explores Enzo's backstory in Season 6, Matt will find a way to ditch the killer vampire.
"The Vampire Diaries" Season 6 airs Thursdays at 8 p.m. EST on The CW. Are you happy that Matt is safe or do you wish Plec gave someone else that immunity? Sound off in the comments section below!
© Copyright IBTimes 2022. All rights reserved.
FOLLOW MORE IBT NEWS ON THE BELOW CHANNELS