'Vampire Diaries' Will End With Season 8, Ian Somerhalder Says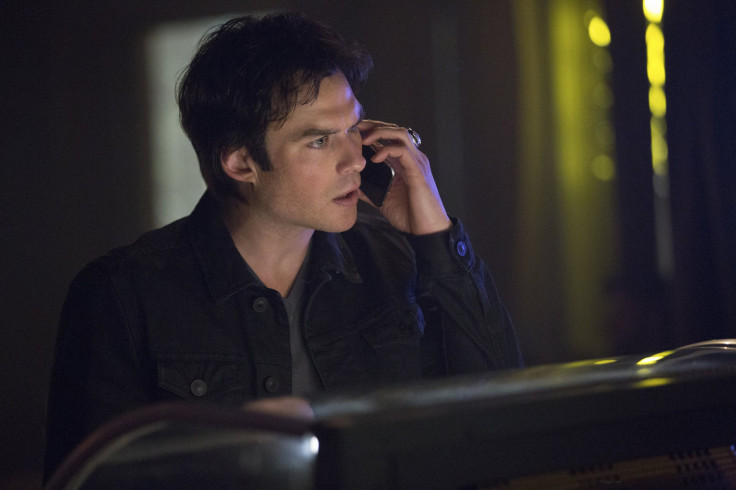 "The Vampire Diaries" Season 8 will likely be the end of the series. Star Ian Somerhalder on Sunday attended Walker Stalker Con, a sci-fi convention in Nashville, where he told fans that the next season of the CW drama would be the last.
The official twitter of Walker Stalker Con quoted the actor, who plays Damon Salvatore, as saying that the show is only going to last one more year.
Somerhalder and his co-star Paul Wesley, who plays Stefan, hold the fate of "The Vampire Diaries" in their hands. Although the show continued without star Nina Dobrev this year, executive producer Julie Plec said that the show would end if another one of the actors from the original trio wanted to leave.
"When they are ready to be done telling the story, I will put my pencil down and say that I'm done too, and then we will work together to end it in the best way possible," Plec revealed to E! Online in January. "There's always things that could go wrong in that scenario; there's always pressure that can be put on, but ... the three of us I'd like to think will make the creative decision of when the show should be over."
Somerhalder's announcement comes just a week after Kat Graham revealed that Season 8 would be her final year playing witch Bonnie Bennet. "Season 8 will be my last," she told Us Weekly. "I just hope that whatever I do after, the crew can come with me."
The CW has made no official announcement regarding the end of "The Vampire Diaries." Even if Season 8 is the end of the series, that still leaves plenty of time for more twists and turns. The show is currently in Season 7, which airs Fridays at 8 p.m. EDT.
© Copyright IBTimes 2023. All rights reserved.