'Vampire Diaries' Will End When Stars Ian Somerhalder And Paul Wesley Leave, Says Creator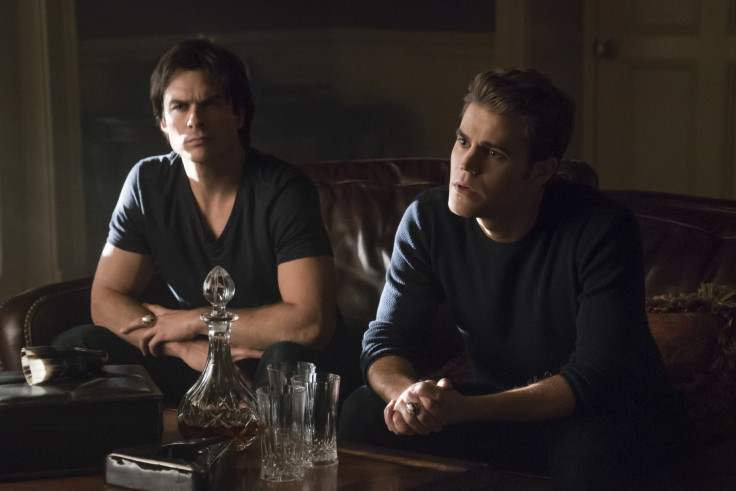 "The Vampire Diaries" has survived a lot of losses over the years, and it even managed to continue when series lead Nina Dobrev left. However, showrunner Julie Plec knows that there are characters that the show can't survive without. She revealed that if Paul Wesley and Ian Somerhalder, who play brothers Stefan and Damon Salvatore, decide to leave, she'll end the CW drama.
"When they are ready to be done telling the story, I will put my pencil down and say that I'm done too, and then we will work together to end it in the best way possible," Plec revealed to E! Online. "There's always things that could go wrong in that scenario, there's always pressure that can be put on, but ... the three of us I'd like to think will make the creative decision of when the show should be over."
The leading men have talked about "The Vampire Diaries" coming to an end before. They've made it clear that the drama can't last forever. When Wesley was asked about following Dobrev's exit, he pointed out that he probably can't play his character for much longer.
"I think everything has to come to an end, man. First of all I'm playing a 17 year old. I'm 32 years old," Wesley told People in May. "So theoretically, if I were to stay on the show for say three more years, I would be a 35 year old playing a 17 year old, which is almost double. It's more than double. It's literally more than double!"
Watch a trailer for "The Vampire Diaries" Season 7 below:
But that doesn't mean the show is over. Plec emphasized that the men can make the decision to leave whenever they'd like, but they haven't made that call yet. "My end game needs to, in my opinion, emotionally run parallel with the end game of Paul and Ian — more so than the network and the studio," Plec explained to Variety. "When those boys decide that they're done telling stories — which could be tomorrow and could be a year from now or two years from now or whatever — I need to be done. I feel like I owe them that and I owe the show that."
Despite "The Vampire Diaries" Season 7 moving to Fridays, it doesn't sound like the CW wants the show to end soon. Variety reports that CW president Mark Pedowitz was asked about how much longer the show would be on the air, and he said, "Hopefully, as long as possible."
"The Vampire Diaries" Season 7 returns Friday, Jan. 29, at 8 p.m. EST on the CW. Would you want the show to continue without the Salvatore brothers or is ending it when the men leave a good call? Sound off in the comments section below!
© Copyright IBTimes 2022. All rights reserved.
FOLLOW MORE IBT NEWS ON THE BELOW CHANNELS