Van Halen 2012 Tour: Band to Hit Road with David Lee Roth Singing (VIDEO)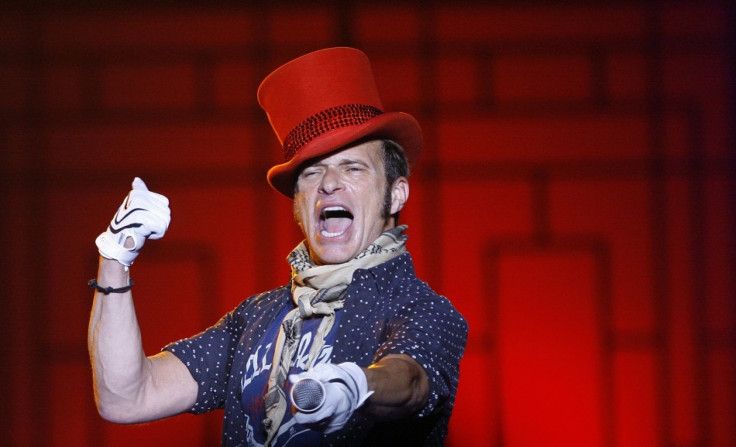 Van Halen with David Lee Roth singing is back. The band announced Van Halen 2012 Tour on Monday, and tickets will go on sale Jan. 10 for all events, and yes, original front-man David Lee Roth will be on stage.
The Van Halen 2012 Tour was announced on the band's Web site the day after Christmas. Roth left the band in 1985 to pursue a solo career, though he tried to return. Band guitarist Eddie Van Halen kicked Roth back out of the band again in 19996 and he blased the band in a letter to the media. Roth called Eddie Van Halen a liar in the letter.
We parted company with David Lee Roth 11 years ago for many reasons. In his open letter ... we were reminded of some of them, said Eddie Van Halen said in a statement shortly afterward.
But now, Roth is back with Van Halen and the band is working on a new studio album it will release in support of the tour, according to a report. (See video below.)
Not all original Van Halen members will be on hand for the 2012 tour, however. Original bassist Mike Anthony is still with Chickenfoot, the band of ex-Van Halen singer Sammy Hagar, who replaced Roth. Eddie and his brother Alex remain with the band, however.
When Roth was with Van Halen, the band sold more than 35 million albums with hits including Runnin' With the Devil. After Roth left, the band sold another 20 million records. The band, which last toured in 2007-2008, signed with Interscope Records in November of this year, leading to speculation that a comeback tour was forthcoming. The last tour ended abruptly in 2008 when Eddie Van Halen went into rehab.
No tour dates or locations have been announced yet.
© Copyright IBTimes 2023. All rights reserved.