'Vanderpump Rules' Star Stassi Schroeder Apologizes For Controversial #MeToo Comments: 'It's Sobering'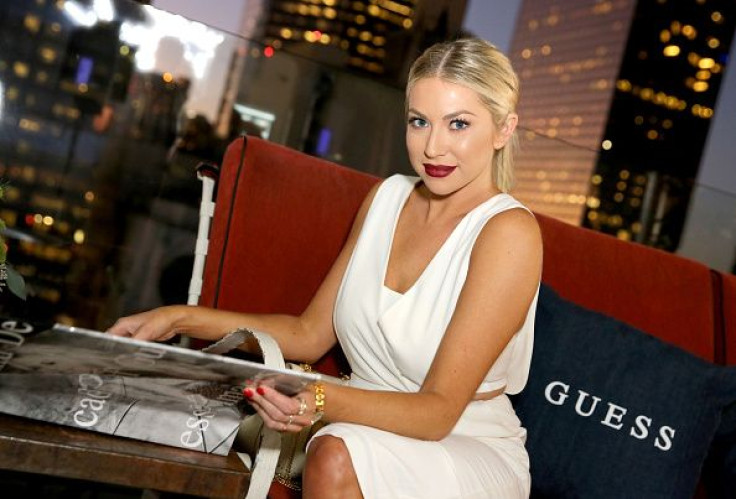 "Vanderpump Rules" star Stassi Schroeder has finally apologized to those who she might have offended following her comments on her podcast, "Straight Up Stassi" on Thursday.
The reality TV star shared a lengthy note on her Twitter account and told her fans that she will put more thought into her comments next time. Schroeder, who is known for speaking her mind on her podcast, said that she will continue to do so but will be more careful next time.
"It was irresponsible for me to make generalized statements about a very serious topic," she said. She also wrote a follow up tweet and admitted that the past 24 hours have been very sobering for her.
Earlier this week, Schroeder went under fire for her statements about sexual assault and harassment. The model suggested that there could also be a problem with the women who accused men of sexual assault, according to E! News.
Some listeners of her podcast claimed that the fashion blogger also mocked the #MeToo campaign, which gained popularity across the world in the recent weeks. The #MeToo campaign was the hashtag used by those who wanted to help shed light on sexual abuse, as well as those who were victims of any form of assault and harassment.
Following the incident, Schroeder deleted her podcast episode, titled "Are we on a male witch hunt?" which featured her friend, Jennifer Hofner, as a guest star. As of late, it is still unclear whether or not Hofner made any similar comments with Schroeder.
Some advertisers have decided to cut ties with Schroeder following the incident. However, none of their reps have commented on the issue publicly. People also reached out to Schroeder for comment immediately after the incident took place, but she has not responded.
Schroeder is one of the cast members in "Vanderpump Rules." She gained popularity from being in the reality TV show. But before joining the series, Schroeder worked as a fashion blogger and model.
© Copyright IBTimes 2023. All rights reserved.