Verizon: We're Planning To Use Our 4G LTE Network For Wireless TV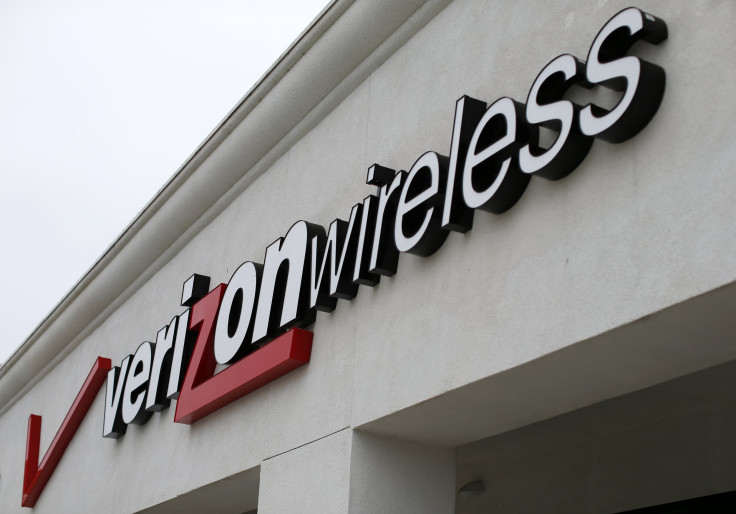 Americans have long associated pay-TV with a cable or a satellite dish. But Verizon (NYSE:VZ), the nation's largest wireless provider, says it hopes to take another technological leap within a year: delivering cable TV over its high-speed mobile network.
Verizon is the No. 6 U.S. pay-TV provider with its FiOS service, but the company is planning the next generation of that service delivered over its 4G LTE network to wireless devices. "No one has a wireless network better positioned to do this than we do," spokesman Jim Gerace said.
The idea of streaming that amount data over already-jammed cellular networks seems far-fetched, but Verizon claims it's not that far off. With two big tranches of wireless spectrum now held by TV broadcasters coming up for auction this year and next, wireless capacity is about to expand. But Verizon says it can achieve TV over wireless broadband without adding additional spectrum. And it's not the only one that may try.
"By year's end, America's four national wireless broadband ISPs will be offering speeds capable of supporting new over-the-top video streaming services, nearly ubiquitously," broadband analyst Scott McClelland said.
"To do over-the-top you have to have a rich spectrum portfolio," he said, adding both AT&T and Sprint have sufficient spectrum to do it. "The key gating factor is if they have the [content] rights legally to do it."
Delivering video over wireless networks would allow Verizon to compete on a national basis with satellite providers Dish Network and with DirecTV, which is in the process of being acquired by AT&T Inc. (NYSE:T) in a proposed $45.3 billion deal, now under review by the Federal Communications Commission.
It would also reconfigure the video business and add a new dimension to the net neutrality debate now playing out at the FCC. Verizon would very much like to prioritize data over its fiber network, and has conceded it rations wireless data through what it calls "network optimization," popularly known as "throttling."
"While the network optimization policy has long been applied to customers on our 3G network, we recently began notifying our customers that we will apply this policy on our 4G LTE network beginning in October,"
Verizon wrote in a letter
to the FCC earlier this month.
Verizon says video already accounts for 70 percent of the data transmitted over its 4G LTE network through technologies acquired last year including upLynk, a cloud TV company that delivers live video across devices, and Edgecast, a content delivery network.
"It's not really a tech problem; it's a problem of performance and cost," said Blair Levin, former FCC commissioner and now an Aspen Institute fellow. "If they use the spectrum one way, they can't use it for another."
The telco's overriding concern, he said, is spectrum. "That is the fundamental interest of the wireless companies," he said. "Get as much spectrum as possible."
Verizon's is a competitive bet on what the TV landscape will look like in five years -- which is to say very different than it does today.
Cable operators like Time Warner Cable (NYSE:TWC) and Cablevision (NYSE:CVC) have built out extensive Wi-Fi networks and mobile apps that allow users to stream TV to mobile devices. But one cable exec said the opportunity to deliver TV completely untethered is overblown. "If you're out of your house you're doing something else other than watching TV," he said.
Right now pay-TV providers compete on a limited basis in local markets, with typically a cable company and a telco laying fiber and satellite services like DirecTV (NASDAQ:DTV) and Echostar Communications Corp.'s (NASDAQ:SATS) Dish Network beaming TV to satellite dishes. That's all going to change when TV goes over-the-top, and those with content rights will compete, nationally.
Verizon bought Intel's failed attempt to enter the over-the-top TV market, a service called OnCue, in May for a reported $500 million. Gerace said the first priority for that technology is to make FiOS better and that products derived from that service will start rolling out in six months.
That Verizon is planning to use its wireless network for TV shows how hard it is to operate a web-TV service profitably without a pipe into the home. That's one reason the TV business has been so tough for prospective entrants like Apple (NASDAQ:AAPL), Sony (NYSE:SNE), Google (NASDAQ:GOOG) and Microsoft (NASDAQ:MSFT). All four of those companies are more-than-capable of securing content deals; the question is whether they could operate profitably once doing so, particularly if they have to pay a broadband toll to get into the living room.
© Copyright IBTimes 2023. All rights reserved.