Veteran Who Discussed Black People's Role In Memorial Day Had Mic Cut Off: 'Not Relevant To Our Program'
KEY POINTS
Organizer Cindy Suchan confirmed the audio was indeed turned down
Suchan refused to say who did it but said that part of the speech was irrelevant
Kemter said the organizers told him to exclude the part about Black Americans' role
A veteran, giving a keynote address at a Memorial Day event at Hudson in Ohio Monday, found his mic cut off after he began to speak about how a group of freed Black people was among the first to commemorate the holiday shortly after the end of the Civil War.
Though it appeared to be an audio malfunction at first, it soon became clear that the organizers had indeed turned it off, reports Akron Beacon Journal.
The incident happened during an event marking the day at a local cemetery, organized by the Hudson American Legion Lee-Bishop Post 464. Retired Army Lt. Col. Barnard Kemter was just two minutes into his speech when the microphone was turned down.
Cindy Suchan, who chairs the Memorial Day parade committee, confirmed that the mic was turned off. Though she said it was either she or Jim Garrison, adjutant of American Legion Lee-Bishop Post 464, who turned off the microphone, she refused to say who specifically did it.
When quizzed further, Suchan told the journal that the organizers wanted this part excluded because it "was not relevant to our program for the day." She added the "theme of the day was honoring Hudson veterans."
In his speech, Kemter said,"In recent years, the origins of how and where 'Decoration Day' began has sparked lively debate amongst historians. However, Yale historian David Blight, asserting the holiday is rooted in a moving ceremony, [said it] was conducted by freed slaves on May 1, 1865, at the tattered remains of a Confederate prisoner of war camp," he stated. "It was a Charleston Washington Race Course and Jockey Club today known as Hampton Park."
"The ceremony is believed to have included a parade of as many as 10,000 people, including 3,000 African American schoolchildren singing the Union marching song, 'John Brown's Body,'" he said. "They were carrying armfuls of flowers and went to decorate at the graves."
However, the audio was cut roughly halfway through his address. Kemter was seen in a video alerting someone off-camera about the situation. He, then, continues with his speech.
During that part, Kemter spoke about "former slaves and workmen exhumed a mass grave of 240 Union soldiers and officers" and "took those remains and buried them in individual graves with honors."
Kemter only came to know that the mic was intentionally cut off when the audio engineer A J Stokes told him about it.
Meanwhile, Suchan told the journal that she reviewed Kemter's speech earlier and asked him to remove certain portions but he chose not to.
Though she declined to say which part she wanted out, Suchan confirmed parts of the speech in which his microphone was turned off were included in what she asked him to take out.
Kemter confirmed that he was emailed by an organizer asking to remove a part of his speech dealing with Black Americans' role in an early Memorial Day-type ceremony. He didn't name the organizer, though.
The report adds that though Suchan asked Stokes to turn the microphone off, he refused to do it. Instead, he pointed to the knob that controlled the microphone. Though Stokes added that it was Garrison who turned down the audio, the latter refused to comment on it, saying he had "nothing to add" regarding the situation.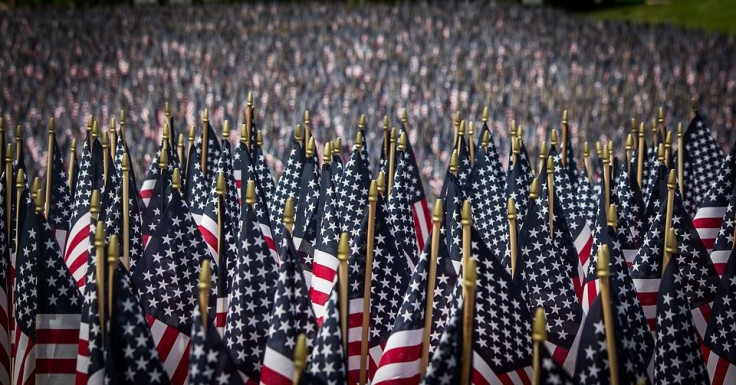 © Copyright IBTimes 2023. All rights reserved.