Iowa Teacher Who Asked Students To Pretend Like Black Slaves For Class Assignment Sent On Leave
KEY POINTS
Students were asked to pretend like black slaves in the assignment
The school district removed the assignment from their online learning curriculum
The name of the teacher who gave the assignment wasn't revealed
An Iowa City high school teacher who asked her students to pretend like black slaves as part of an online assignment last week has been sent on administrative leave.
The teacher was working with an online learning program by the Iowa City Community School District. The learning program was attended by students from different schools.
In the assignment, the students were asked to write at least four sentences using proper grammar and punctuation about what they would do if they were freed after being enslaved.
"Think very, very carefully about what your life would be like as a slave in 1865," the assignment read, according to Iowa City Press-Citizen. "You can't read or write and you have never been off the plantation you work on. What would you do when you hear the news you are free? What factors would play into the decision you make?"
The school district removed the assignment and placed the teacher, whose name wasn't revealed, on administrative leave, Kristin Pedersen, a spokesperson for the school district, told the publication.
According to Iowa City Press-Citizen, officials at the school district, in a statement, called the assignment inappropriate, adding that they don't "support and will not tolerate this type of instruction."
A 14-year-old black student, identified as Ayesha, who was attending the 9th grade with the school district's Online Learning Program, felt uncomfortable trying to complete the assignment. Her mother, Dibny Gamez, told the publication that history shouldn't be taught by making children recall that their ancestors were once enslaved.
"The way it is in 2020 right now, when it comes to race, you have to be very careful of what you can say and not say," she told the Iowa Press-Citizen.
Gamez said Ayesha would start "tearing up" while attempting to do the assignment and that she had to boost her confidence.
"Mom, that makes me so uncomfortable," Gamez recalled Ayesha saying. "You don't have to be ashamed of who you are. You are beautiful for who you are. Don't let not one soul make you uncomfortable for who you are," the mother told Ayesha.
This year, the U.S. has been rocked by protests calling for a change in systematic racial discrimination after the deaths of the black men, George Floyd and Ahmaud Arbery, at the hands of white police officers. In the most recent instance, an African-American man, Daniel Prude, died of suffocation allegedly after officers put a spit hood over his head and pushed him to the ground.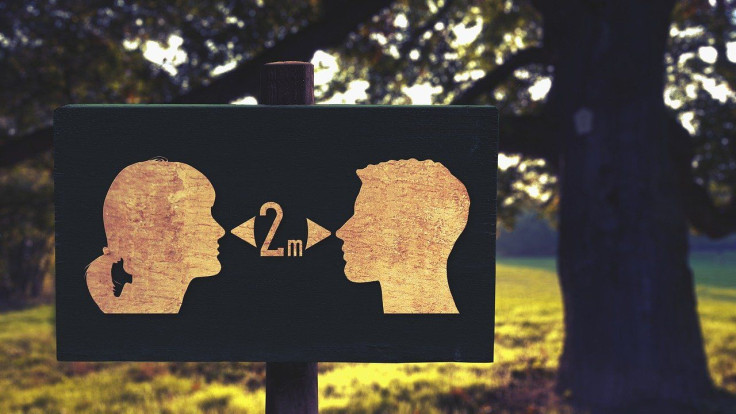 © Copyright IBTimes 2023. All rights reserved.