Veterans Day 2016: What's Open, Closed? Banks, Post Offices And Trains Observe Federal Holiday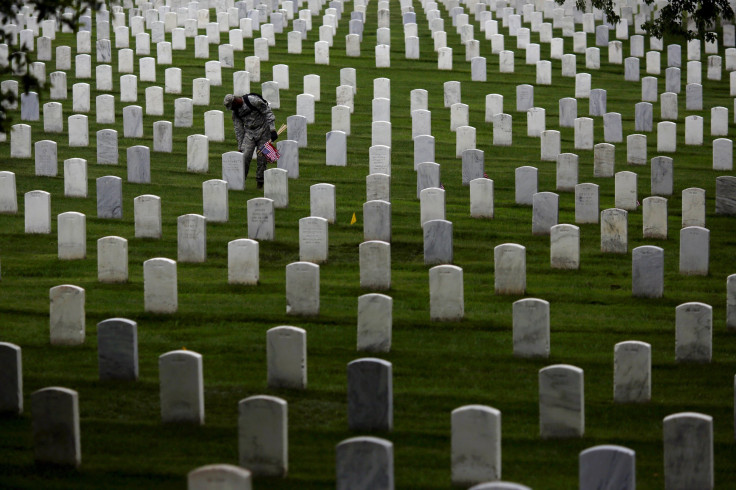 If you have Veterans Day off from work, you may be wondering what you can do with the free time Friday. The answer is nearly everything — unless you need to contact the federal government, get a driver's license or check out a library book.
Here's what you need to know about holiday hours:
Post offices will be closed on Friday, as Veterans Day is a predetermined postal holiday, but FedEx will be open and providing its usual pickup and delivery service. UPS will be open, as well.
All social security offices will be closed, as will all Federal Reserve banks and branches. But the New York Stock Exchange will be open. Nasdaq will be open during normal hours, though major bank chains like Wells Fargo and Capital One will be closed, according to mybanktracker.com.
Because Veterans Day is a federal holiday, government facilities will be closed. Most states' Department of Motor Vehicle offices and court systems will be closed, too.
Whether schools are open varies by location, because they're not legally required to shut down. Libraries don't have to close, either, but many will Friday — call before heading over. Hospitals are always open.
It might be difficult to get around Friday depending on your local transit system. Although the subway in New York City is running on its normal weekday schedule, there will be a Veterans Day parade blocking Fifth Avenue from 26th Street to 52nd Street as well as a street festival along Broadway. In Washington, D.C., Metro buses will be running on their Saturday supplemental schedule, with trains on a Saturday holiday schedule.
According to the Department of Veterans Affairs, "non-government businesses are free to make their own decisions to close or remain open for business, regardless of federal, state or local government closings." Therefore, most stores are open Friday, including Target, Walmart and Walgreens, per holidayshoppinghours.com.
© Copyright IBTimes 2023. All rights reserved.