Vice President Bernie Sanders? Leaked Email Shows Clinton Campaign Considered Him, Elizabeth Warren, Bill Gates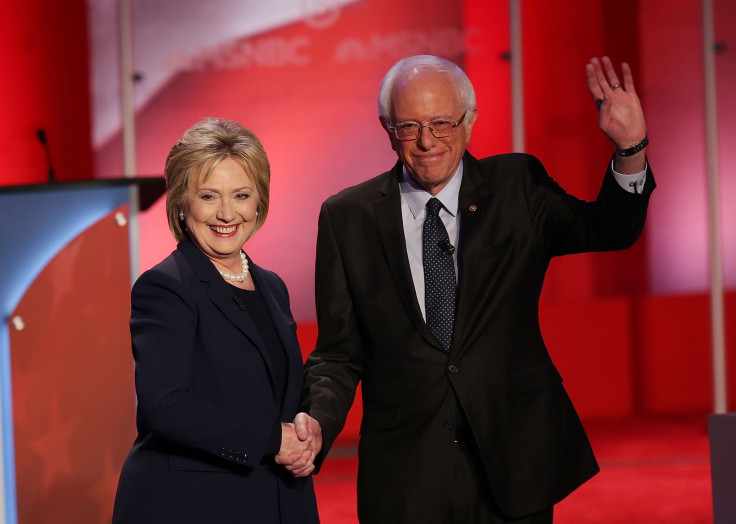 Be still, young Democrats' beating hearts: Bernie Sanders could have been Hillary Clinton's vice president.
In WikiLeaks' most recent release of emails purportedly from Clinton campaign chairman John Podesta's email account, there's a thread from March in which Podesta sends Clinton the names of some potential veep nominees. Sanders, the Vermont senator who at the time was Clinton's rival, is the last one on the list.
"Cheryl, Robby, Jake, Huma, Jennifer and I also did a first cut of people to consider for VP," Podesta writes, naming a host of Clinton aides. "I have organized names in rough food groups."
The list is long and varied, with people from both the private and public sectors. Among the suggested running mates were Sen. Elizabeth Warren, D-Mass., Apple CEO Tim Cook, Microsoft co-founder Bill Gates, former New York City Mayor Michael Bloomberg, Atlanta Mayor Kasim Reed, Starbucks CEO Howard Schultz, former Attorney General Eric Holder and Sen. Kirsten Gillibrand, D-N.Y.
And, of course, there's Sanders.
Clinton announced in June she was not thinking about putting Sanders on her ticket. But he would have been a popular choice. A Monmouth University poll from that same month found 39 percent of voters said they'd be more likely to vote for the Democrats if the duo teamed up.
Clinton ultimately chose Sen. Tim Kaine, D-Va., to be her running mate. He was on Podesta's list, as well, just before Virginia Gov. Terry McAuliffe.
The authenticity of the Podesta emails has not been confirmed, though the adviser told reporters last week he was communicating with the FBI as a "victim of a criminal hack," according to CNN. Podesta put the blame on Russians who support Clinton's Republican rival, Donald Trump.
"This definitely is the first campaign that I've been involved with in which I've had to tangle with Russian intelligence agencies, who seem to be doing everything that they can on behalf of our opponent," Podesta said, according to the New York Times.
© Copyright IBTimes 2023. All rights reserved.