Victoria Justice Releases New Single 'Last Man Standing' On 30th Birthday
Former Nickelodeon star Victoria Justice celebrated her 30th birthday on Sunday with the release of her much-awaited new single, "Last Man Standing."
"I'm stepping into my 30s in this place of feeling empowered," Justice said in an interview with Variety. "I feel like this song really captures a lot of that energy, and it's fun, and it's kind of sexy, and it's got these very strong themes of female empowerment, so it just felt like a really good fit."
The former "Victorious" actress' new music is a soft, four-chord riff on the acoustic guitar, which perfectly encapsulates her vocal talent, the outlet described. In the chorus, Justice smoothly navigates the high notes as she sings, "I need to know I really tasted, I tasted them all/To know you could be, you know you would be/The last, the last, the last/The last man standing."
"The Last Man Standing" is a follow-up to her 2020 release, "Treat Myself" and her 2021 track, "Too F*ckin' Nice."
Justice, who was first seen in Nickelodeon's "Zoey 101" from 2005 to 2008, has released six singles till date. Aside from singing solo, she also lent her voice to film soundtracks such as in "Afterlife of the Party," "Trust" and 2016's "The Rocky Horror Picture Show: Let's Do the Time Warp Again."
In "Trust," Justice and Matthew Daddario play newly-weds Brooke and Owen whose marriage is tested after a new artist was hired by Brooke for her New York art gallery. The actors received mixed reviews in the movie, with one critic praising their on-screen chemistry, while another called the movie a "visual delight."
Aside from her new single, Justice is also ready to release her first studio album.
"I definitely am releasing an album — that's happening," Justice told Variety. "I can't say that that is done right now by any means, but I think right now, I'm focusing on releasing some singles. I have a collection of songs right now that I'm really proud of."
For future musical endeavors, the actress said she would like to work with British singer and songwriter Rachel Agatha Keen, commonly known as Raye, who is known for her TikTok viral track "Escapism."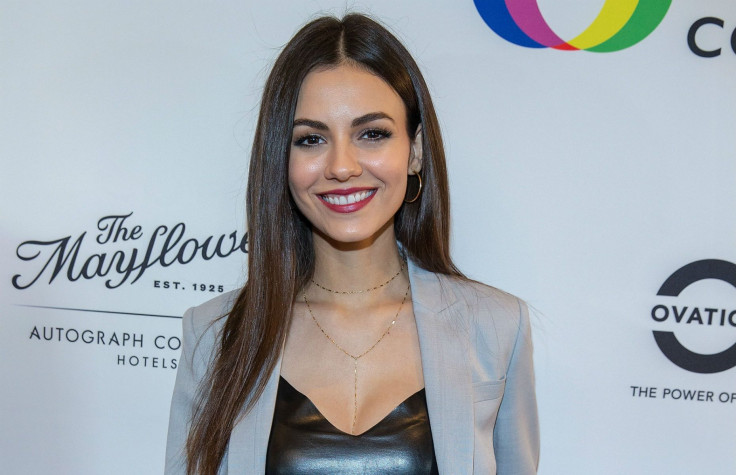 © Copyright IBTimes 2023. All rights reserved.