'Victoria' Season 3: US Air Date And 5 More Things To Know
U.S. fans are still patiently waiting for "Victoria" Season 3 to return to Masterpiece on PBS. To make the wait a little easier, let's look at what we know about the new episodes so far.
U.S. Premiere Date: The network announced that "Victoria" Season 3 premieres Sunday, Jan. 13, and it'll bring a new episode every Sunday through March 3.
This is the first time that U.S. and U.K. air dates will be so close. "Victoria" doesn't even have a premiere date on British network ITV, but it is expected to arrive in early 2019. Will fans on both sides of the pond get episodes on the same day this year? Fans will have to wait and see.
Timeline: "Victoria" Season 3 starts in 1848, but it won't hit 1861 just yet. Showrunner Daisy Goodwin confirmed at the summer Television Critics Association press tour that the show will not feature Albert's (Tom Hughes) 1861 death. "I think we can safely say we're not going to lose Albert in this series," Goodwin revealed (via Deadline).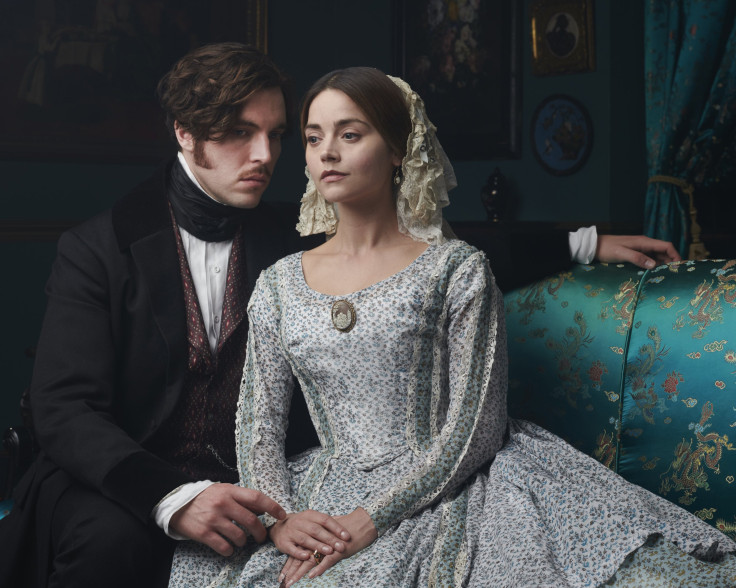 Anarchy in the U.K.: "Victoria" Season 3 will pick up as Europe is facing an uprising. Revolutions are starting and monarchies are being overthrown. Many are even scared for Victoria's (Jenna Coleman) safety and want her to go into hiding. The stubborn Queen, however, is not ready to go down without a fight. It will be difficult, however, to deal with the fact that the subjects who once loved her now want her gone.
The Queen's Sex Life: Queen Victoria had nine babies over 17 years, and that was quite enough for her. Her diaries confirmed the historical figure hated being pregnant, and she didn't necessarily love babies either. Goodwin confirmed to RadioTimes that the show will explore the idea that Victoria stopped having sex with Albert to avoid getting pregnant yet again.
Victoria's Sister: Season 3 will finally bring in Victoria's sister. Kate Fleetwood will play Princess Feodora of Leiningen. She was Victoria's half-sister. They shared a mother, but Feodora's father was Emich Carl, Prince of Leiningen, Princess Victoria's first husband. Feodora is about 12 years older than her sister. Audiences will have to tune in to see what their relationship was like.
New Characters: Expect plenty of new faces in "Victoria" Season 3. Actor Laurence Fox will play Foreign Secretary Lord Palmerston. John Sessions will play John Russell, the new prime minister, and Lily Travers will be the Duchess of Monmouth. Nicholas Audsley, David Burnett and Emily Forbes are also joining the cast.
© Copyright IBTimes 2023. All rights reserved.