Victoria's Secret Angel Taylor Hill Has Her Christmas Gifts Sorted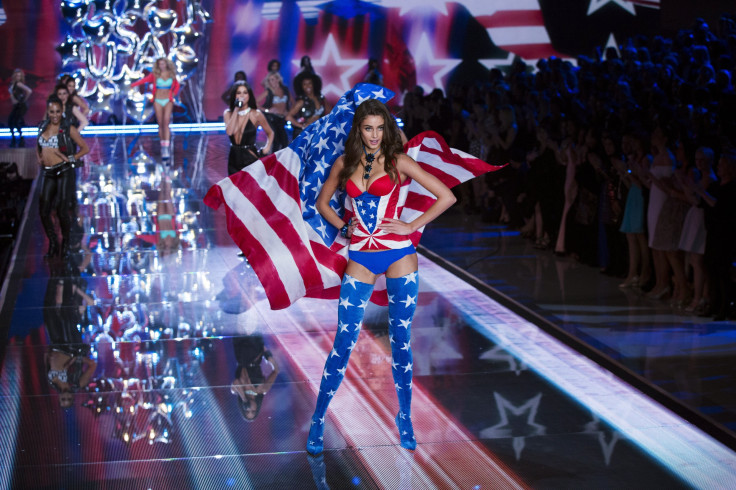 Victoria's Secret angel Taylor Hill is sorted with her Christmas gifts. All of her friends, her sisters and her mom will be gifted with Victoria's Secret matching flannel pyjamas. The newly minted angle spoke to People prior to the airing of the 2015 Victoria's Secret Fashion Show Tuesday.
"The Victoria's Secret matching flannels pajamas are so cute. That's what I'm getting my sisters for Christmas -- matching thermal PJ's," she said. The 19-year-old added that they have a Christmas feel and are awesome.
She was even getting one for her mom and admitted that she would make everyone wear them so that they all matched during Christmas morning. On her new VS stint, Hill said that she was "hanging out" when she was asked to be a model. The teen's philosophy in life was to hang out and "just go with the flow."
In spite of all the chaos and activity around, she remains focused behind-the-scenes. She does not think much and stays chilled out. But, at the same time, Hills said that reminds herself of how she got there and what she is supposed to do.
The excited teen told that all the VS models will get to experience the activity when the show airs on CBS. Hill added that all the VS girls relive the catwalk moments at a huge viewing party organized by the lingerie brand. The models get to watch the show on the big screen; she added that it is like a second VS Fashion Show.
This is the second consecutive year that Hill sashayed down the VS runway. But, this was her first time as an angel. The teen said that though the walk was exciting, she was nervous as she opened a section of the show.
Hill had her fan-girl moment when Selena Gomez came backstage during the fashion show said "Hi" and hugged her. The model told that she had lots of fun with Gomez, who she termed as very nice and interactive.
The brunette beauty said that during her high school days, she was known as "tall skinny Taylor" and was always at the receiving end of jokes by her classmates. She later dropped out of school at 14 and signed with IMG models.
© Copyright IBTimes 2023. All rights reserved.