Video: Delaware State Trooper Pulls Gun On Black Driver At Traffic Stop
Delaware police are reviewing video footage that surfaced last week on social media in which a white state trooper pulled a handgun and pointed it at a black driver at a traffic stop.
Driver Mack Buckley, 23, uploaded a 1 minute and 23-second video of the incident to Facebook on Feb. 14.
With Buckley in the driver's seat and recording the stop, the trooper can be seen approaching the driver's car window. The trooper immediately orders Buckley to step out of the car.
"I'm not stepping out of the car," Buckley replies.
The trooper then opens the car door.
"No, no, no. You cannot — you cannot pull me out of this," Buckley says.
The trooper then points his handgun at Buckley.
Buckley asks why the trooper has pulled out his gun as the officer yells for Buckley to take off his seat belt and remove himself from the driver's seat.
Before Buckley exits the car, the trooper can be overheard saying, "Stop reaching for s---. Hands on the car."
Through the audio, Buckley can be heard asking why a gun had been pulled on him.
Buckley said he was pulled over for speeding and was then ticketed for resisting arrest, as well as given three traffic citations. He also said he was barred from filing a complaint against the officer, who he names in his post.
In the video's caption, Buckley wrote that the officer "kept referring to YOU PEOPLE" after he was taken into custody during the drive to the police station.
"I asked him who was YOU PEOPLE since there was only him and I in the vehicle," Buckley said.
The officer then told Buckley to "go ahead and play the race card."
Videos of the incident have totaled over 20,000 views.
"The Delaware State Police is aware of the video and it is currently under review," said state police spokesman Sgt. Richard Bratz in a statement to media.
Bratz said he would provide an update "as information becomes available."
A separate video surfaced Friday featuring two Delaware police officers from New Castle County repeatedly punching a 16-year-old as he was being placed under arrest.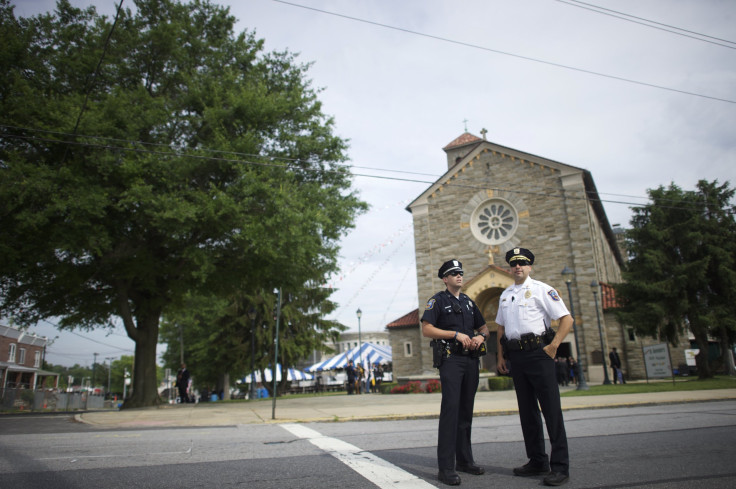 © Copyright IBTimes 2023. All rights reserved.
FOLLOW MORE IBT NEWS ON THE BELOW CHANNELS