Video Of Man Dragging Injured Person Out Of Burning Car Goes Viral
KEY POINTS
A car got into an accident at the side of the road and started burning
A good Samaritan happened to pass by and dragged the injured driver and passenger to safety
The heroic rescue effort was captured on video, and it has gone viral
A video of a real-life superhero dragging an injured driver to safety has been circulating on social media. The heroic moment was captured on camera and uploaded by motorists who stopped to see if there was anything they could do to help. The scene was like a cut from a movie where the car is being engulfed by flames while another motorist is dragging away the driver of the burning vehicle to safety.
A Regular Day
Greg Budgell thought it was just another regular workday as he drove down I-495 on his way to work Tuesday. Without warning, the horrific scene of a burning vehicle on the shoulder of the highway met his sight. He immediately pulled over and swung to action to help the driver who appeared to be injured.
Budgell told WCVB-TV, an ABC-affiliated television station in Boston, his first instinct was to help his fellow motorist. "I saw people in need, and I just had to help them," he said during an interview with the virtual TV channel.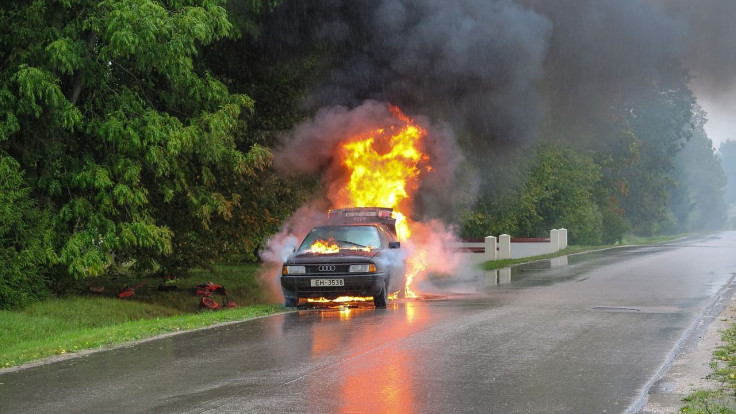 Captured On Video
The dramatic scene was recorded on video by Harold Greer, another motorist who had stopped to check out the crash site. Greer's smartphone footage shows Budgell dragging a man from a car that is being slowly enveloped by flames. Greer and Budgell then helped a passenger who was stuck in the car.
According to Greer, it feels really great when you see someone doing something for somebody in trouble. Both motorists found out later that the driver of the burning vehicle had severe injuries on both legs, aside from his wounds on one arm. He would not have been able to crawl away or escape the fiery scene.
Budgell told WCVB that the driver already told him his other arm is a mess, which is why the motorist dragged in such a manner away from the burning car. "I kinda just looked at him and said, 'I've gotta drag you, man, this car is about to go up. Gotta do it,' and I just dragged him up the hill," Budgell said.
Helping Hands
At that point, many other motorists had also stopped to help Budgell and Greer's rescue efforts. The driver, who reportedly had suffered several broken bones, and his injured passenger were taken to a nearby hospital.
Greer recalled that the driver was in tremendous agony. His passenger was also in bad shape. As for the burning vehicle, Greer said, "You felt the heat. You felt when the tires blew and when the gas tank went. You felt the blast from it."
© Copyright IBTimes 2023. All rights reserved.