VIDEO Novak Djokovic Defeats Andy Murray: Highlights From The 2015 French Open Semifinal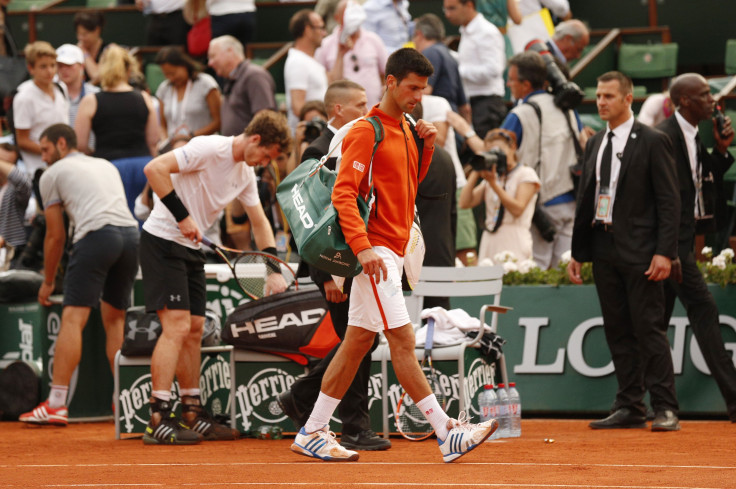 Top-ranked Novak Djokovic overcame a two-set comeback from Andy Murray on Saturday to advance to the French Open Final 6-3 6-3 5-7 5-7 6-1. It's the third time that Djokovic has advance to the final at Roland Garros.
The match was filled with long and draining baseline rallies, and with the defensive Murray finding a way to stay in the match by keeping the long points going and forcing Djokovic into mistakes. The Scot had clawed back in the third set on Friday before play was suspended with a 3-3 score in the fourth.
It was the 28th consecutive victory for the Serb, who last lost to Roger Federer on Feb. 28 in Dubai. Djokovic sealed the win over Murray with an ace.
"I'm very glad that I managed to finish this match as a winner," said Djokovic.
"I was hoping I can do it before, but I don't think I have done too much wrong, even today in the fourth. He just came up with some great shots, great points."
In head-to-head matches, Djokovic owns a 19-8 advantage over Murray.
This is the third time that Murray has fallen in the semis. He was seeking his third grand slam victory.
Djokovic will face Swiss Stan Wawrinka in the Sunday final. The last time that Wawrinka defeated Djokovic on clay was in 2006 in Croatia when Djokovic retired from the match.
Men's Highlights Semifinals - N. Djokovic v. A...
by mszabi
© Copyright IBTimes 2023. All rights reserved.