Video Shows North Carolina Man Shouting Anti-Semitic Threats In Miami Street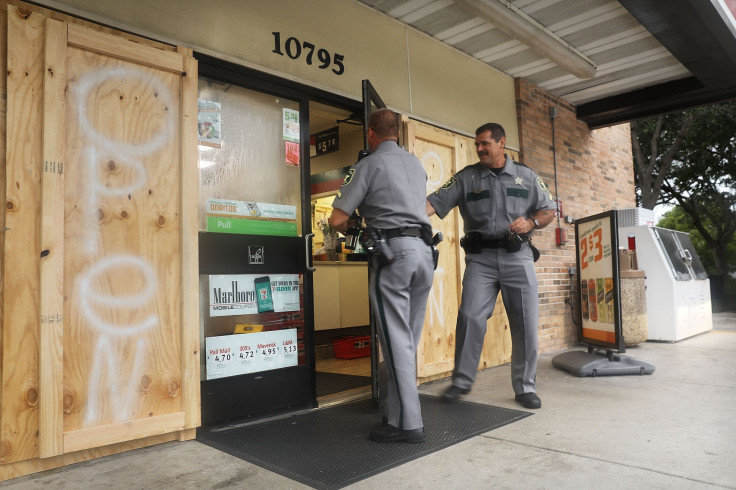 A cell phone footage has emerged which shows a man walking down a street in Surfside, Miami, yelling anti-Semitic remarks.
According to witnesses, the man was spouting inflammatory invectives, most of which was directed against Jewish people. The incident occurred on the morning of Thanksgiving and the suspect was identified as 32-year-old Michael Andrew Winters.
The national holiday which was celebrated in the United States and Canada on Nov. 23, unfortunately turned out to be a little bitter for this South Florida community.
According to a report in Fox-affiliated television station WSVN-TV, the incident took place on Collins Avenue in Miami Beach.
Devorah Andrusier, from the Surfside Police Department, who was notified about the rant, told WASVN-TV: "He said that he hated the Jewish community and he was going to destroy and kill the Jews and that he was not kidding."
Natalia Millan, who was at the scene, slammed Winters, saying he was being very loud. "He was just being really obscene and really, really loud," she said.
At one point in the video, Winters can also be heard making obscene remarks about the authorities. He could be heard saying, "Everybody in Miami knows those cops are pieces of [expletive]."
According to the report, local residents were really terrified and shocked at the man's rant and immediately informed leaders from the local Jewish community.
According to Andrusier, one of the women who heard Winters shouting also mentioned that he was running toward an institution which made her really nervous.
It was at this time that about a dozen people called Surfside police.
Authorities said they caught Winters at the corner of 88th Street and Collins, at around 10 a.m. local time.
Reports suggest that Winters was shouting anti-Semitic threats even while he was getting arrested, however, he did not put up a fight while being taken into custody.
Police say that Winters, who is a North Carolina native, was admitted to a mental health institution for evaluation of his situation. Police have also said that Winters did not have any criminal history apart from a minor charge against him in North Carolina.
Though resident in the area denied that Winters was carrying any firearms, officials say his harsh words were enough for them to take action. Andrusier appreciated the residents' decision to call the police and said, "That's what we need people to do, is when they see something or hear something that's frightening, they definitely should call in."
One of the residents of the area described the incident as scary and said that Winters behaviour was not in the Thanksgiving spirit. "It's a little crazy and scary. We never hear anything here. This is a very peaceful area of Collins, very residential. It wasn't [in the] Thanksgiving spirit," she said.
© Copyright IBTimes 2023. All rights reserved.