VIDEO: Witnesses Rob Unconscious Victim And Take Selfies After She's Knocked Out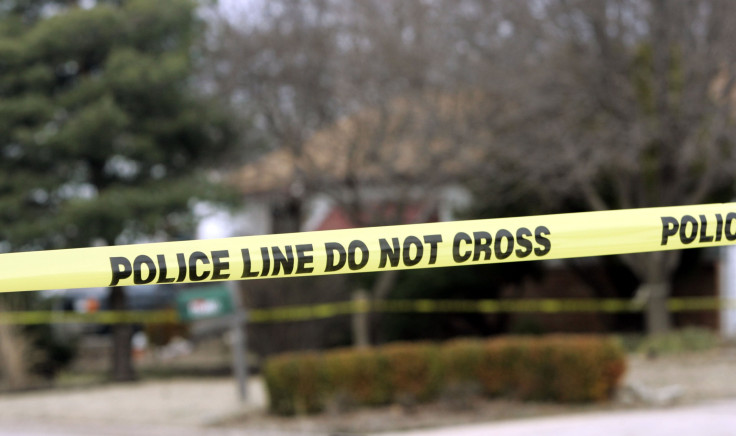 Video emerged of a Pittsburgh woman being robbed by bystanders while unconscious after she was assaulted on Sept. 15. Witnesses were seen in the footage taking selfies and videos of the woman instead notifying local authorities.
Surveillance video depicted an unidentified male walking up to a woman before kicking her leg and punching her in the face, according to footage obtained by CBS affiliate KDKA Thursday. The woman was instantly knocked out and left on the sidewalk as the attacker fled the scene. She remained on the sidewalk until she regained consciousness.
A different man approached the unconscious woman and pulled out his phone to take a video of her minutes after the attack. Four more men walked up and did the same. One of the bystanders was also seen bending down to take what appears to be her cell phone.
"They didn't help her," an anonymous source told KDKA Thursday. "They took what looks like her phone while she's out cold. Nobody called 911 to help her."
Investigators claim that the motive for the incident was drug-related, according to KDKA. The attacked woman's name has not been revealed at this time due to her history of drug abuse and series of criminal charges. She is said to have received help for her addiction issues since the incident. She has reportedly remained sober since the attack.
"The case remains open and we are hopeful that the victim will now be willing and able to participate in the investigation," Sonya Toler, a representative of the Pittsburgh Police Department told International Business Times Friday.
Pittsburgh is considered to be relatively safe for its more than 300,000 residences. Pittsburgh crime statistics have seen a downward trend over the past 14 years, according to CityRating.com. Assault crimes in Pittsburgh have amounted to 16,373 in 2017, whereas 14,613 thefts have been documented.
The city's crime rate is slated to be lower this year than it was in 2012.
"Whenever you're traveling to a questionable location in Pittsburgh, be sure to keep a low profile, store valuables in your hotel, and travel in groups if possible (especially after dark)," Smarter Travel reported in February 2017. "Avoid carrying bags or purses that are highly distracting, visible, or easy to grab (including items with long straps). Have a destination in mind prior to heading out into areas of Pittsburgh that have higher crime rates."
© Copyright IBTimes 2023. All rights reserved.