'Vikings' Season 4 Spoilers: 5 Things You Need To Know Before Feb. 18 Premiere [VIDEO]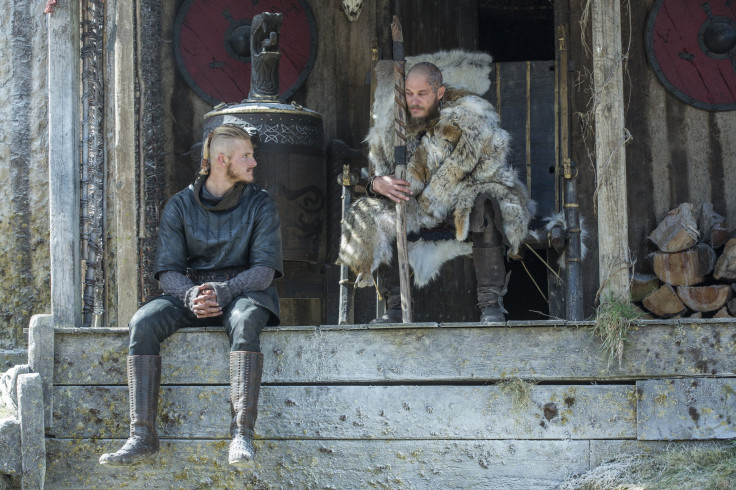 Are you ready to raid? On Thursday, Season 4 of "Vikings" will slash its way to the small screen with even more bloodshed and drama. But before the History Channel series airs its next installment, there's a few things you should know about what's next for our favorite Northmen.
Check out five things to prepare you for the forthcoming battle:
1. Floki's Arrest
The summary for the Season 4 premiere, titled "A Good Treason," reveals that while Ragnar (Travis Fimmel) is still suffering from his illness, he'll watch helplessly as "events unfold beyond his control." One of those events happens to be the arrest of his best friend Floki (Gustaf Skarsgård). In episode 1, Bjorn (Alexander Ludwig) will put Floki in shackles for Athelstan's (George Blagden) murder in Paris.
2. Rollo's Betrayal
Floki won't be Ragnar's only friend to deceive him. Rollo (Clive Standen) will also betray his last Viking supporters in an attempt to "strengthen his position in the French court." In a promo video for the premiere, audiences can hear a dying Northman scream to Rollo that Ragnar will come back to Paris to avenge their wrongful deaths. Could the Lothbrok brothers be going head to head once again in Season 4?
3. A New Woman Set to Catch Ragnar's Eye
In Season 4, Ragnar will become enamored with a new, mysterious character named Yidu (Dianne Doan) — a foreigner who was kidnapped on the Red Sea and taken to Paris, which is where the Northerners found her during their raid. They then brought her to Kattegat as a slave for Queen Aslaug (Alyssa Sutherland).
Doan dished to reporters that while researching Yidu she learned about her character's era and dynasty, which unveiled that women of that period had opinions that were heard and rights to an education.
"I wanted to make sure that Yidu was a strong character coming into the show even though in certain circumstances, she's a slave," she stated. And audiences will see just how strong-willed Yidu is when she stands up to the King. But Ragnar won't punish Yidu for being outspoken — instead, he'll begin to pick her brain, hoping to uncover "where [Yidu] gets that power from."
"He definitely holds me higher than, say, a regular slave just because I do come from somewhere else," she added.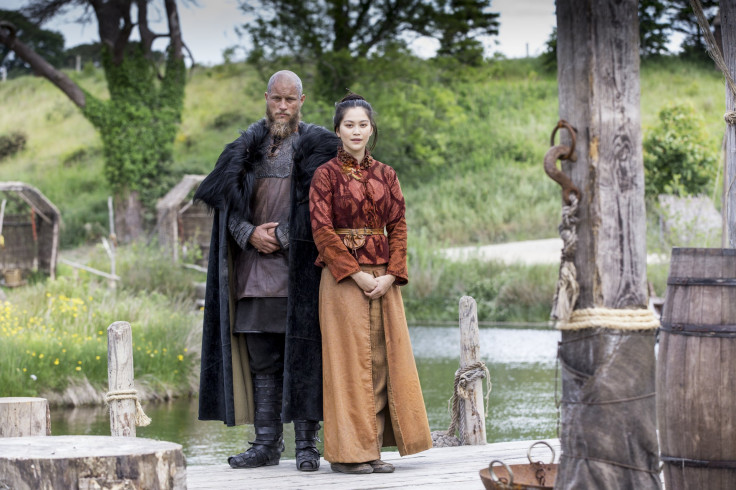 4. There's a New Earl in Town
It was revealed that Kalf (Ben Robson) and Lagertha (Katheryn Winnick) will announce their joint Earldom to their people in the Season 4 premiere — and apparently not everyone will be thrilled with the news.
5. Helga Begins to Question Floki's Motives
Helga (Maude Hirst) has proven to be a loyal and supporting wife to Floki — even during his arrest. But according to Hirst, that will all change come episode 3.
"I think she really wants to be 100 percent behind him, but until the very end of [episode 3], actually, it's even too much for her," she told reporters during a press conference. "She does have a switching moment that she questions what he's doing and how far he's willing to push himself and the people around him. That's going to be explored this next season — whether she does stay loyal or not is to be revealed."
"Vikings" will air its Season 4 premiere on Thursday, Feb. 18, at 10 p.m. EST on History Channel.
© Copyright IBTimes 2023. All rights reserved.