'Vikings' Season 6: Major Death Teased In Leaked Picture
There's a major death coming up in "Vikings" Season 6. A leaked picture has surfaced online that teases the funeral of the dead character. The death may mark the ending of the popular TV series.
The following article contains spoilers from "Vikings" Season 6.
The long expected death of Lagertha (Katheryn Winnick) will finally happen in "Vikings" Season 6. A leaked still from the show surfaced on Reddit recently, teasing the funeral of the character. Just like the warriors who came before her, the warrior queen will be laid down on a funeral pyre with her sword and shield.
Lagertha's fate was sealed when the Seer (John Kavanagh) prophesized her death at the hands of a son of Ragnar Lothbrok (Travis Fimmel). Given the popularity of the character, the producers appear to have postponed the death as much as they could. With the show coming to an end in the next season the death can no longer be postponed.
While the leaked picture confirms the death of Lagertha, it is still not clear who will be the one to kill her in "Vikings" Season 6. No one wants her dead more than Ivar (Alex Høgh Andersen), but that may be a little too obvious for the show, and the fans have been speculating about which of his brothers will kill her.
After facing a lot of pain and turmoil, Lagerth has once again emerged as a warrior queen. A sneak peek of the next season that Winnick shared on Instagram teased that her character will emerge as a formidable character, who may die fighting in the battlefield.
Winnick too appears to enjoy filming action sequences. She previously shared a behind-the-scenes picture from the production set, in which she said that she stands proud with the "amazing cast and crew" of the TV series.
The producers are yet to announce an exact release date of "Vikings" Season 6. The show is set to premier sometime later this year.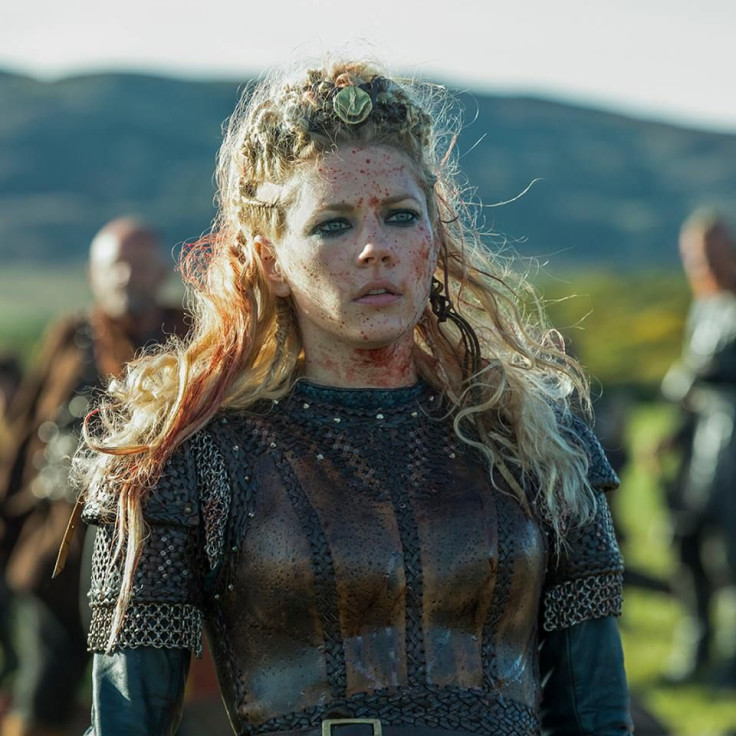 © Copyright IBTimes 2023. All rights reserved.