'Vikings' Stylist Dee Corcoran Teases Major Season 4 Transformations When History Channel Series Returns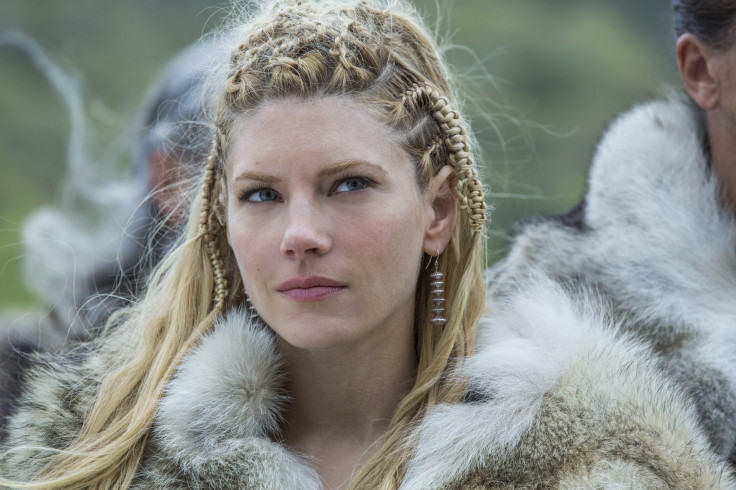 Showrunner Michael Hirst's storyline isn't the only aspect of "Vikings" that features incredible twists and turns. So does the intricate hairstyles of the characters from the History Channel series — looks that were created by stylist Dee Corcoran. And in honor of National Hairstyle Day, which is celebrated Saturday, Corcoran is revealing the inspiration behind the iconic TV tresses in addition to what major transformations viewers can expect when "Vikings" returns in the fall.
According to Corcoran, who has worked behind-the-scenes on shows like "Camelot" and "The Tudors," there aren't many references from the Vikings period regarding Norse style. So when it came time to re-creating Nordic hairstyles, she had to coil together her own, creative ideas.
"I loved the braiding for the women so that's how that started — the Lagertha [Katheryn Winnick] look. It had lots of texture," she told International Business Times of the "beautiful" hairstyle that fans attempt to recreate regularly. "And for the men, for their long hair, we added extensions, which looked quite Vikingish on them!"
But with every season renewal comes a fresh start for Corcoran, which, quite literally, requires her to go back to the drawing board.
"That's a task," she told IBT of having to come up with new looks — especially for Season 4, which features double the hairstyles. "I do a board ... a mood board for each character and I'll pull a couple of styles, maybe four different styles that I like, and approve them with [Hirst]. And then show them to the actor."
Although some of Corcoran's eccentric styles feature shaved heads or lengthy extensions, she said that all of the actors starring on the epic history series have been more than willing to embody their characters.
"We've had a game bunch of actors!" she said, revealing that there was one guest star in particular that went wild over his Nordic locks: Josh Donaldson. "I don't know if I should be saying this," she began, teasing that the third baseman of the Toronto Blue Jays had such fun portraying a Viking that she encouraged him to trade his baseball bat for an axe prop. "We had great fun with him, actually. He was in great form. He was in good sprit he loved his hair, costume, tattoos, everything," she added.
But out of all the actors who have passed through Corcoran's chair, there's only a few styles that she considers her all-time favorites.
"I have to say my favorite was Travis's [Fimmel] hair in the beginning — when he had the long hair and it was shaved on the sides. I loved it on him. And I also adore Lagertha's braids. They suit her character so well! She's grown into them so fabulously. I have to say, Floki [Gustaf Skarsgård] has a great look, too!"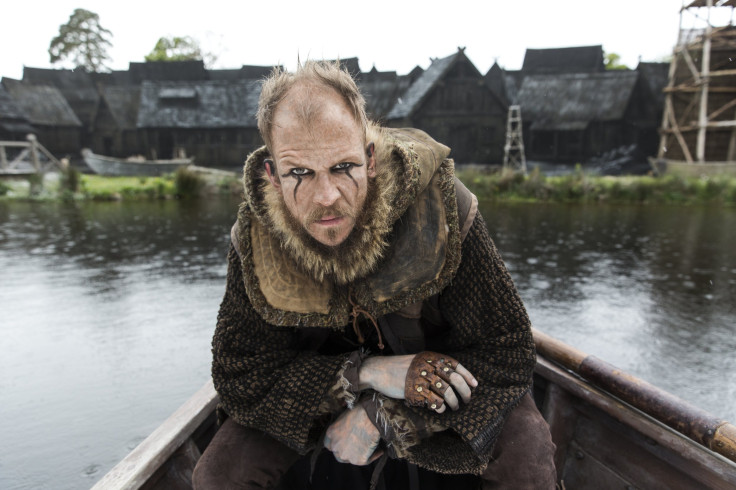 But from what Corcoran told IBT, it seems as though the styles of our favorite warriors will reach a new, jaw-dropping status when "Vikings" returns in the fall with the second half of Season 4.
"This season you'll see [Lagertha] with little pieces of Celtic metal [in her hair] when she's going to battle, which looks fabulous on her," the stylist said, teasing that fans can expect the shieldmaiden to undergo a major hair-formation in the forthcoming installment. And Lagertha isn't the only character getting a massive makeover. Fans can also anticipate a surprising change for King Ecbert [Linus Roache] due to the time jump.
"We had to age Linus considerably so it gave us something to [sink] our teeth into," she said, adding that "some young blood" have also made their way to the series, "so we were busy."
Although Corcoran is a fan of the Viking style, she revealed what looks she admires from other small screen series.
"Well I have to say I love our opposition 'Game of Thrones.' I think they do a great job," she dished, adding that she also loves the looks from "Highlander" and "Penny Dreadful."
What iconic looks from the small screen will you be celebrating on Saturday? Sound off in the comments section below.
© Copyright IBTimes 2023. All rights reserved.
FOLLOW MORE IBT NEWS ON THE BELOW CHANNELS