'Vikings' Stylist Dee Corcoran Talks Lagertha's Fierce Hair And Teases Season 3 Drama [EXCLUSIVE]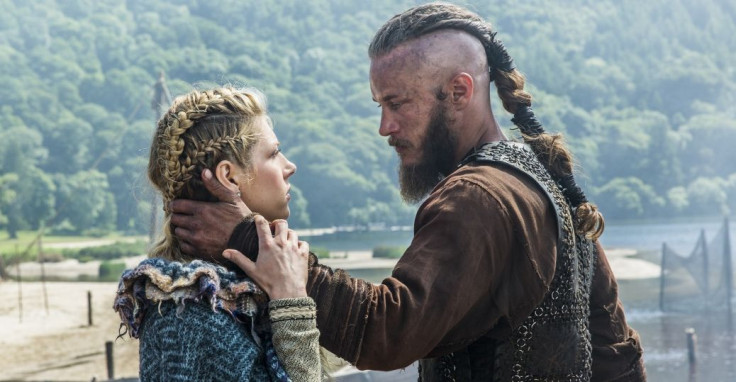 There are several reasons why "Vikings" has become our favorite series on TV. From the nail-biting action to the interesting historical references slipped into every scene, we can't get enough of Michael Hirst's History Channel drama.
But the thing about "Vikings" that causes us to go weak in the knees more than anything else? -- You guessed it -- the characters' intricate and beautiful hairstyles.
International Business Times caught up with the mastermind behind these looks, Dee Corcoran, for an exclusive interview to discuss the hairstyles on "Vikings."
"I've worked with Morgan O'Sullivan for a long time," Corcoran said of her relationship with the Irish producer of "Vikings" and how she became involved with the show. "I did a lot of pictures with him."
Check out these 5 fun facts about your favorite History Channel series, "Vikings"!
You may know the stylist's work from the 2011 TV mini-series "Camelot," or from the four-season drama "The Tudors" on Showtime. However, despite Corcoran's experience in the world of historical TV shows, she wasn't sure how she would pull off the signature "Vikings" look -- that is, until she came across an inspiring drawing.
"There [weren't] many references from that time," Corcoran said of the difficulties she faced while attempting to reproduce authentic Viking hairstyles. "I did find a drawing from Vikings times, though."
She transformed the inspiration she took from that photo into a look she likes to call "Viking warrior."
Bjorn is one of the characters from the show whom you may have spotted with the now-iconic hairstyle. Both Nathan O'Toole and Alexander Ludwig sport this chic style on the show.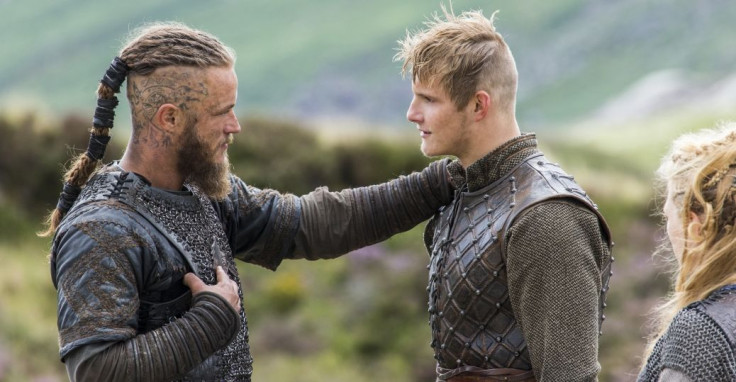 "It's a sharp look from around the crown," Corcoran explained. She next explained why she decided to have the hair shaved in the back specifically.
"It was so that the hair couldn't be pulled from behind in battle and to prevent lice," the stylist said. "It's an edgy look. A lot was taken from modern times."
But out of all the hairstyles Corcoran has created, there's one look to which she's extremely partial.
"I really love Ragnar's look," she said about Travis Fimmel's unique hairstyle. "We actually created it together."
Corcoran told IBTimes that when Fimmel first arrived on the set, his hair was short.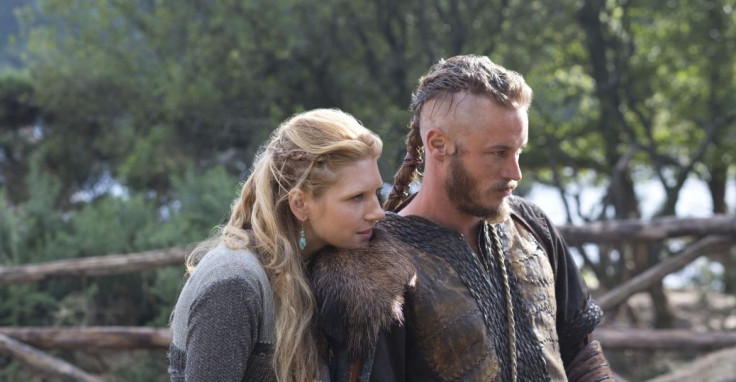 "He got extensions, sat for eight hours. Then we shaved the sides and the back," she said. "He really liked the look. It suited him well."
According to Corcoran, Fimmel loved his warrior look so much that he refused to take the extensions out when shooting was completed.
"He leaves them in," she said. "But I wash them every night. On the weekends he wears a shower cap. So when he comes in Monday morning, it's like a bird's nest. I use loads of conditioner."
We can only imagine.
Lagertha's sexy and fierce mane is another look from the History Channel series about which the stylist spoke highly. Hey, shield maidens need to look good, too!
Corcoran isn't the only one more fond of the do as fans from across that globe have tried to recreate the fabulous hairstyle. In fact, if you Google "Vikings Lagertha Hair," you'll come across a plethora of enthusiastic women trying to unleash their inner warrior through their tresses.
"The first time I saw the [tutorials] on YouTube, I laughed," Corcoran said. "I thought it was hilarious. It's a great style. Even my own daughter has worn it!"
The "Vikings" stylist went on to explain that Katheryn Winnick, who plays Lagertha on the show, calls the warrior-like hairstyle her "signature look." So, is it safe to say that Lagertha's hair is essentially "The Rachel" of "Vikings"? We think so.
"She's a badass," the stylist said. To which we nodded our heads in agreement with the bold statement.
Corcoran said that to give Lagertha's hairstyle an edge over those of the graceful Princess Aslaug or the elegant Siggy, she teased Lagertha's hair and stuck metal chains throughout Winnick's tresses to give her a tougher look.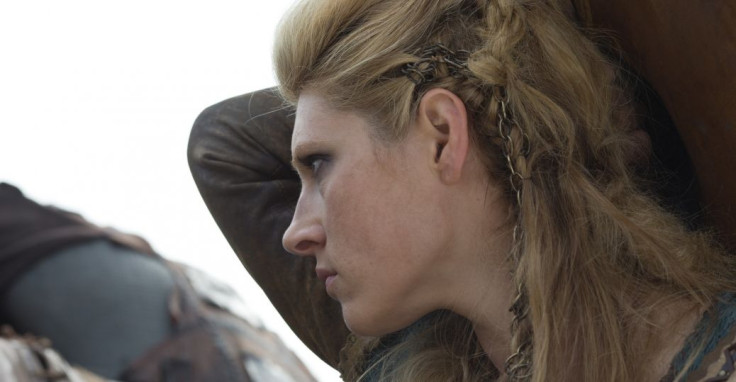 "We use a lot of leather from charity shops," the stylist told IBTimes in regard to the other types of accessories she uses to complete the "Vikings" look. "Beads, wool, strings -- they give it a crude and raw look. We also use metal buttons to look like shields."
Sounds like a lot of time and effort goes into creating these styles.
"We're so limited with time because there's many actors whose hair needs to be styled," Corcoran said, noting that she spends at least 40 minutes working on each actors' hair per day.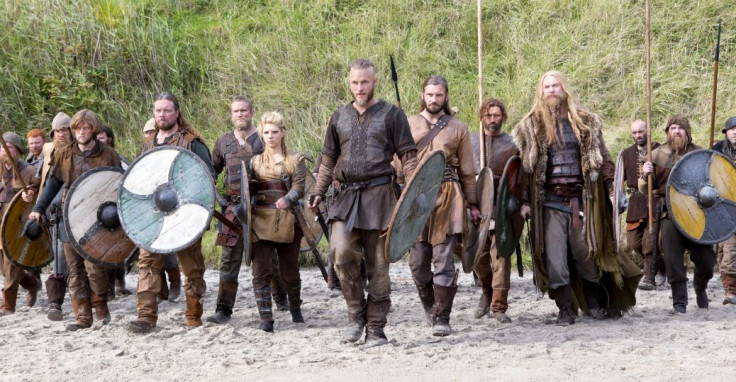 Despite the long hours she spends styling hair for each episode, the hairstylist admitted that she feels very fortunate to work on the set of "Vikings."
"It's a great show," she said. And we couldn't agree more.
So, which Season 3 scoop did we get from Corcoran? Well, she was a bit reluctant to give us anything too juicy, but she did reveal that fans can expect big changes when the show returns for the 2015 season -- especially when it comes to the cast's hair!
"Dramatic changes for big characters," she said. "But you'll have to wait and see!"
© Copyright IBTimes 2023. All rights reserved.