Vin Diesel: 'Facebook Owes Me Billions of Dollars;' 'Fast & Furious 6' Star Says He Deserves Pay Out For Bringing Site 40 Million Users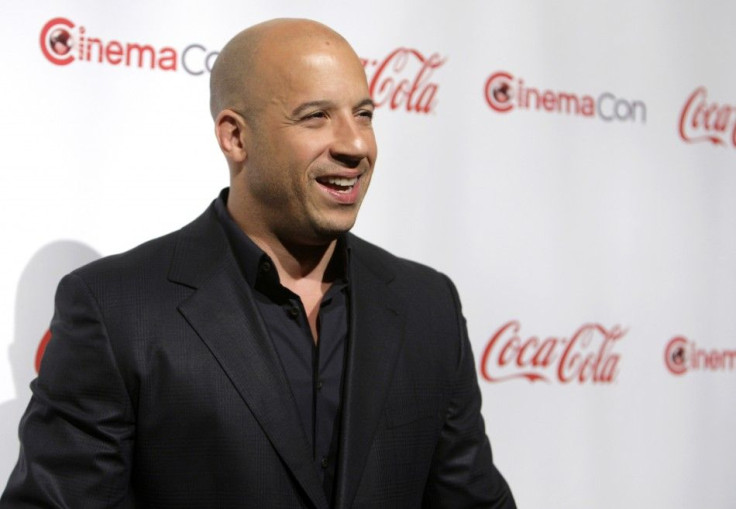 Someone is apparently team Winklevoss. Forget the entire story of "The Social Network," actor Vin Diesel is claiming that he's the reason behind the worldwide success of the social networking site Facebook, telling the site's creator, Mark Zuckerberg, to pay up.
"Fast & Furious 6" star Vin Diesel, 45, joked in an interview on Friday that he believes he's the reason for Facebook's success, telling Entertainment Weekly that the company owes him for bringing the site to the attention of his 40 million fans.
"Facebook used to ask me to come up to their office to explain what the f—k I was doin and why I had so many fans … Facebook really owes me billions of dollars. But whatever,"Diesel said.
The actor claims that his refusal to allow others to speak on behalf of him on the site is what caused him to become the first public figure to gain one million followers in 2009, when the only other public figure with the same number of fans on Facebook was U.S. President Barack Obama.
"What was unique was: I never let anyone do a post, I never let anyone post for me in the last four years," Diesel said. "I became the No. 1 page in the world. Over Coca-Cola, over huge companies and it was only because I said: 'Hi, guys, I love you.'"
Diesel claims his choice to speak on a personal level with his "Fast and Furious" fan base was what popularized the site and that he helped expand Facebook's possibilities beyond what it was first advertised for, a tool to check marital statuses.
"That's not what Facebook was. That's not why Facebook would be successful. No one give's a s—t about people's marital status. That's as dated as MySpace! What Facebook didn't realize is something very big was about to happen," said Diesel, who added that giving fans the chance to speak with their favorite public figures has helped to make Hollywood stars appear more relatable.
Despite his lack of pay from Facebook, the actor said he feels comforted by his large collection of social networking followers, which is around 41.5 million and counting.
"You have an extra layer of protecting in a weird way," he said. "I call on my angels because of that."
"Fast & Furious 6" will be released in theaters on Friday, May 24. Meanwhile, "Fast & Furious 7" is in preproduction and will star newcomer Jason Statham alongside original cast members Vin Diesel, Dwayne Johnson, Paul Walker and Tyrese Gibson.
© Copyright IBTimes 2023. All rights reserved.